The Law Office of Andre Sedlak Celebrates Its One Year Anniversary
Hudson Valley Attorney, Andre Sedlak, Esq., is proud to announce the first year anniversary for his Law Office. The Poughkeepsie lawyer opened his practice on September 4, 2015 and has successfully represented clients facing all levels of criminal charges, from violations to misdemeanors and major felonies.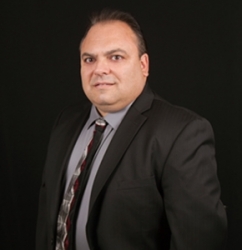 Poughkeepsie, NY, September 07, 2016 --(
PR.com
)-- The Law Office of Andre Sedlak focuses on Criminal Defense, DWI-DUI Defense and Traffic ticket matters. Attorney Sedlak is admitted to practice in all Courts of New York State and in the Federal Southern and Northern District Courts of New York.
Attorney Sedlak has a Juris Doctor from Pace University School of Law in White Plains, New York, and he has a Bachelor of Science in business from Mercy College in Dobbs Ferry, New York, where he graduated Summa Cum Laude. The lawyer is a member of the New York State Association of Criminal Defense Lawyers (NYSACDL) and the New York State Bar Association. He also holds membership in the Phi Theta Kappa Honor Society and the Alpha Beta Gamma International Business Honor Society.
Mr. Sedlak is a lifeline resident of the Hudson Valley, he previously interned for the Westchester County District Attorney's office in Yonkers. He has also interned for the Legal Services of the Hudson Valley in Poughkeepsie a not-for-profit law firm that provides low-income individuals with free legal advice for their civil matters.
Mr. Sedlak has 21 years of experience working as a Correctional Officer and a Correctional Sergeant for the New York State Department of Corrections. Attorney Sedlak has worked at Downstate, Fishkill and Sing Sing Correctional Facilities. In his previous career, the now-lawyer gained valuable experience handling disputes and negotiating deals. Andre held several Labor Union positions including; Steward, Chief Shop Steward and Local Union Secretary. Andre also held a position on the grievance resolution committee and negotiated hundreds of settlements concerning employment disputes between management and labor.
In October 1993 Andre received the Corrections Crisis Intervention Unit Training Certificate and became a hostage negotiator. In 1999 he was promoted to Assistant Crisis Team Leader and received specialized training in the identification, tracking and collection of data concerning unauthorized organizations, groups and religions.
If you are charged with a crime or if you are the subject of an investigation, schedule a free confidential initial consultation to evaluate your case, discuss your options and protect your rights.
His office is located at 42 Catharine St., Poughkeepsie NY, 12601. Additional information about The law Office of Andre Sedlak is available at:
www.sedlaklaw.com/
Contact
The Law Office of Andre Sedlak
Andre Sedlak, Esq.
(845) 867-2812
SedlakLaw.com

Contact