WiMacTel Inc. Welcomes Charlie Anderson as Senior Vice President of Marketing and Sales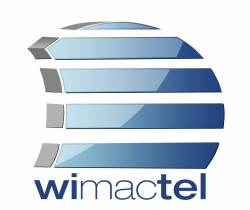 New York, NY, September 13, 2016 --(
PR.com
)-- WiMacTel, Inc., a leading wholesale voice services and equipment provider to the telecommunications industry in the United States and Canada, is pleased to welcome Charlie Anderson to the team. Charlie will serve as the Senior Vice President of Marketing and Sales where he will lead marketing strategy and implementation, sales, and business development initiatives.
Anderson is an industry veteran with over 25 years of executive experience. In addition to multiple roles at AT&T, he has co-founded several companies, consulted globally, held the role of President and CEO at several business process outsourcing companies and, most recently, lead a voice services division which he started for Spoken Communications three years ago. "I am very excited to join the team at WiMacTel," said Anderson. "WiMacTel has built a solid foundation, has a track record for growth, and a passion for customer service."
James MacKenzie, WiMacTel's CEO and President said, "Charlie is coming to us at our latest inflection point as a business. We have achieved staggering growth and product/market diversification since we launched operator services 6 years ago. Our products and services are numerous and diverse and our markets now include retail operator services, wholesale ILEC and large CLEC, wholesale small/medium telecom, and with our latest acquisition – small office / home office and residential VoIP. We have recently launched our new operating/technology platform that presents new product and market opportunities. We are once again poised for significant organic sales growth, new market growth and diversification. Charlie's experience, skills and network are ideally suited to our current business position."
About WiMacTel, Inc.
WiMacTel serves over 1,200 telecommunications providers with outsourced, on-premise, cloud or hybrid solutions. WiMacTel provides VoIP telephone solutions to consumers and small business, as well as, technology and software solutions to the enterprise marketplace. WiMacTel is a team of experienced business professionals that are dedicated to customer service excellence.
To learn more about WiMacTel, Inc., please visit
http://www.wimactel.com/
Contact
WiMacTel
Charlie Anderson
888-476-0881
www.wimactel.com

Contact