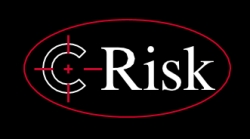 Seattle, WA, September 21, 2016 --(
PR.com
)-- C-Risk, LLC announced the relaunch of its consulting company. C-Risk is a consulting company that provides risk management advisory and consulting services to construction industry clients who are involved with large capital construction projects. C-Risk specializes in structuring insurance & risk management programs and is an expert in the formation and implementation of wrap-up insurance programs, particularly owner controlled insurance programs (OCIP).
C-Risk was founded by David Grenier, an experienced risk management professional, who offers objective insight and advice to clients on how to better manage construction project risks and provides strategies and solutions for addressing the challenge of managing risk-transfer to maximize project performance and minimize the total cost of risk.
Conventional thinking about risk-transfer or the use of one-dimensional risk management programs are not acceptable today to effectively manage the multitude of risks encountered on large capital construction projects. Today's project owners need to triage their risks with a holistic risk management approach. C-Risk reviews and evaluates all risks to ensure that clients are using the most appropriate contract terms, insurance policies, and risk financing mechanisms, and that coverage and limits are adequate for a client's specific project risks, exposures, and operational requirements.
C-Risk builds "Holistic" Risk Management Solutions.
For more information about C-Risk, please visit www.c-risk.net which is scheduled to launch in October 2016.
In the meantime, learn more about C-Risk and their services by downloading the C-Risk brochure.