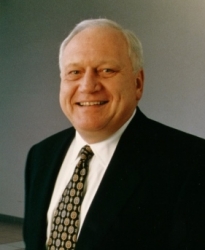 Farmingdale, NY, November 04, 2016 --(
PR.com
)-- John T. Spitznagel was born in Auburn, New York. He earned his B.S. in English at Rider University and his M.B.A. in Marketing at Fairleigh Dickinson University. Currently, he is the Chief Executive Officer of NovaSom Inc.,
www.novasom.com
. Mr. Spitznagel's illustrious career began as Chair and CEO of Esprit Pharmaceutical, then Chair and CEO of ESP Pharmaceutical. He continued on to become CEO of Roberts Pharmaceutical, President of Reed & Carnrick Pharmaceuticals, a division of Block Drug Company, CEO of Biocryst Pharmaceutical Company and then Senior Vice President of Marketing and Sales at Wyeth Labs. Mr. Spitznagel later became Marketing Director of Roche Labs, a division of Hoffman LaRoche, Product Manager and Sales Representative of Warner Chilcolt Labs, a division of Warner Lambert. Mr. Spitznagel's honors and awards include Entrepreneur of the Year 2005 and 2010, Top 50 Best Companies to Work For, 2004, ESP and Winner of the Direct Marketing Association Best Direct Mail Campaign. His leisure time is spent swimming, fishing and sailing.
The Professional of the Year membership in America's Registry is awarded to those candidates who have achieved recognition in their respective industry or profession for their accomplishments and who have established a commendable reputation. This membership honors individuals who have reached the highest standards of business practices and, as such, should be recognized for their standings in the business world. America's Registry is pleased to honor John T. Spitznagel for his accomplishments in the field of Healthcare Sales and Marketing.