JZZ Technologies, Inc. (OTC Symbol: "JZZI"), Announces a Formal Name Change to AxiHub, Inc.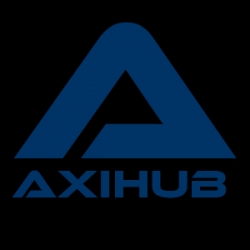 Calverton, NY, September 30, 2016 --(
PR.com
)-- JZZ Technologies, Inc. (OTC Symbol:"JZZI"), announces a formal name change to AxiHub, Inc. following the completion of a corporate merger. Acceptance from the state of Nevada was issued, and plans for a trading symbol change are expected. More information and updated financials are planned to be released by the end of the year about AxiHub, Inc. and can be found on www.axi.rocks.
AxiHub's mobile app brings together all your information from email, social media and messages into one easy to use format, with sophisticated technology, based upon your recent interests and activity. It allows users to create multiple profiles, quickly and easily.
Safe Harbor Act: This release includes forward-looking statements made pursuant to the safe harbor provisions of the Private Securities Litigation Reform Act of 1995 that involves risks and uncertainties including, but not limited to, the impact of competitive products, the ability to meet customer demand, the ability to manage growth, acquisitions of technology, equipment, or human resources, the effect of economic business conditions and the ability to attract and retain skilled personnel. The Company is not obligated to revise or update any forward-looking statements in order to reflect events or circumstances that may arise after the date of this release.
Contact:
AxiHub, Inc.
208-361-6624 Investor Relations
631-772-9150
Contact
AxiHub Inc.
Investor Relations
208-361-6624
http://axi.rocks/

Contact