Staropoli Law PLLC Will Now Guarantee the Lowest Divorce and Custody Fees in Pennsylvania
In order to better serve the families it represents, Staropoli Law has decided to formally guarantee its fees to be the lowest divorce and custody fees in Pennsylvania.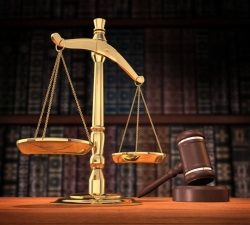 West Chester, PA, December 20, 2016 --(
PR.com
)-- Pennsylvania law firm Staropoli Law, PLLC announced today that it will begin guaranteeing to its clients that they will be charged the lowest divorce and custody fees in Pennsylvania.
The firm has been representing divorce and custody clients since it was founded in the year 2000, and has always dedicated itself to providing highly affordable services with no reduction in quality from more expensive firms. Today however, it embarks on a deeper commitment to making high quality divorce and custody representation affordable by issuing a guarantee to its clients that it will beat the lowest fee quote a client brings to it.
Firm founder and trial attorney
Curt Staropoli
stated: "The way the guarantee will work is simple. Upon consulting with our firm regarding potential representation, we will quote our already extremely low hourly rate to the prospective client, and we will guarantee to them that we will lower this rate to beat any other firm's hourly rate which the client identifies to us as being lower than ours. For example, if we quote $150.00 per hour for a custody case and the potential client finds a firm which charges $135.00 per hour for the same services, we will lower our rate to beat theirs."
The Staropoli firm can be reached for a free consultation by calling 888-667-2778, or by e-mailing Curtis Staropoli directly at curt@cstaropolilaw.co.
www.facebook.com/curtstaropoli/
Contact
Staropoli Law, PLLC
Curtis Staropoli, Esq.
888-667-2778
https://www.facebook.com/staropolilaw/

Contact