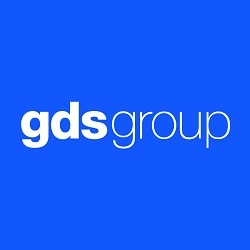 New York, NY, November 18, 2016 --(
PR.com
)-- GDS Group is a global events, research and technology services company dedicated to helping clients meet the challenges posed by a fast-moving, disruptive business environment.
Its B2B summits and events bring purchaser and provider communities together to find solutions to real-world business challenges. Meanwhile the offered technology services provide connectivity solutions that enable organisations to take advantage of the digital revolution. The secret sauce? GDS's customised intelligence solutions, aligned with decades of experience in facilitating results-oriented business conversations.
The GDS journey started back in 1993, when GDS Group Chairman Spencer Green opened the doors on what was then known as GDS Publishing to specialise in industrial, government-led publications for the burgeoning Chinese market. It then launched over 40 business-to-business titles, were name-checked alongside Tony Blair on China's national news as 'best for Chinese business' and – following a move into India – deemed to be 'of national importance' by the Indian Institute of Foreign Trade. Praise indeed.
From there GDS expanded into live events and, with the launch of our first conference – Enterprise China, in 1998 – GDS Publishing became GDS International. The hugely successful 'Enterprise' series of conferences was rolled out across China and Latin America over the next two years, and opened our eyes to the power of B2B networking.
It proved to be a watershed moment. In 2000, GDS International launched its first senior executive summit under the 'Next Generation' banner, which became the catalyst for a decade-and-a-half of rapid growth and a portfolio of hugely successful products. During this period, the company moved out of the print publishing business but also launched a virtual meeting and content hub, MeetTheBoss.tv, which further expanded its reach and product offerings into the online space.
Earlier this year, in order to reflect the increasingly diverse nature of our business, GDS underwent a further rebrand to become GDS Group. But while the name has changed, the core aim remains the same as it did all those years ago: to provide clients with the intelligence they need to make better business decisions. It's been a fantastic journey, but the best is still to come.
About GDS Group
GDS Group comprises of GDS Summits, GDS Digital and Meet the Boss brands
GDS Summits
GDS Summits are world-leading B2B events that provide the ability to network and learn from industry peers and solution providers about how they are approaching common challenges and opportunities.
GDS Digital
GDS Digital delivers secure, super-fast broadband to remote, vulnerable and low-income locations, offering people the opportunity to transform the way they engage and interact with local authorities.
Meet the Boss
Meet the Boss events and roundtables are designed to give executives an opportunity to have meaningful conversations about best practices, challenges and common experiences, providing opportunities to meet, talk and find solutions.