Susan J. Littman, M.D. Honored as a Strathmore's Who's Who Lifetime VIP Member
Susan J. Littman, of Maple Glen, Pennsylvania, has been recognized as a Lifetime VIP Member by Strathmore's Who's Who for her outstanding contributions and achievements in the field of Oncology.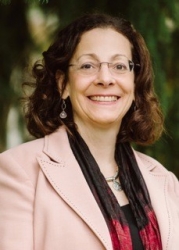 Maple Glen, PA, December 17, 2016 --(
PR.com
)-- About Susan J. Littman
Susan J. Littman, M.D. was born in Oak Park, Illinois. She earned a B.S. at Cornell University, an M.S. in Molecular Biology from SUNY Albany, and her M.D. at Albany Medical College. Dr. Littman served a Residency and Internship at the University of Texas and a Fellowship at Duke University. Dr. Littman is Board Certified in Oncology and is currently associated with Rose Tree Medical Associates/Riddle Memorial Hospital. Dr. Littman treats patients for many types of cancer and blood related disorders. Dr. Littman is an expert in gastrointestinal malignancies which includes cancers of the pancreas, liver, and biliary tract as well as colorectal, anal, esophageal, gastric and neuroendocrine tumors. She has expertise in genetic evaluation of tumors and hereditary predisposition to cancer. Dr. Littman was associated with Duke University Hospital, and was an Assistant Professor in Medical Oncology at Jefferson Medical College, Thomas Jefferson University (Sidney Kimmel Medical College.) Dr. Littman is a member of the American Society of Clinical Oncology, the Pennsylvania Society of Oncology, the Pennsylvania Medical Society, the American Medical Association, the American College of Physicians, the American Association for Cancer Research, and the American Association for the Advancement of Science. Dr. Littman is the Co-Author of numerous publications including "Recent Treatment Advances and Novel Therapies in Pancreas Cancer: A Review." She has maintained her reputation among patients and colleagues as a caring, compassionate and competent physician. Dr. Littman's honors and awards are numerous including Leading Physicians of the World 2014 Top Hematologist & Oncologist, International Association of Healthcare Professionals 2014 Top Oncologist & Hematologist Specialist in Pennsylvania, and Strathmore's Who's Who 2016 and 2017 Professional of the Year in Oncology. In her leisure time, she enjoys gardening, yoga, ice skating, and arts and crafts.
www.rosetreemedical.com
About Strathmore's Who's Who
Strathmore's Who's Who publishes an annual two thousand page hard cover biographical registry, honoring successful individuals in the fields of Business, the Arts and Sciences, Law, Engineering and Government. Based on one's position and lifetime of accomplishments, we honor professional men and women in all academic areas and professions. Inclusion is limited to individuals who have demonstrated leadership and achievement in their occupation, industry or profession.
Contact
Strathmore Who's Who
Ann Marie Barone
516-997-2525
www.strathmore-ltd.com

Contact