ARM Adds DSR Corporation ZBOSS ZigBee 3.0 Stack to Its Cordio Radio IP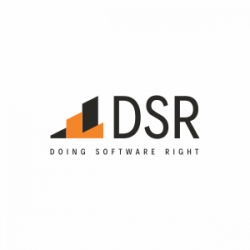 Denver, CO, January 03, 2017 --(
PR.com
)-- DSR Corporation has announced that ZBOSS ZigBee® 3.0 Stack is now a part of the ARM Internet of Things (IoT) offering, enhancing ARM® Cordio® radio IP for ZigBee-powered solutions.
ARM Cordio radio IP is the ARM family of 802.15.4 and Bluetooth 5 standards-based low-power wireless IP solutions and provides a complete radio frequency (RF) to application solution for WPAN (Wireless Personal Area Networks) radios. The Cordio architecture brings extensive choice and flexibility to system-on-chip (SoC) designers. It provides foundry/process support, radio standards and software stacks for easy integration to SoCs, as well as expanded support through third parties.
ZBOSS 3.0 from DSR is a portable, high-performance ZigBee 3.0 software protocol stack. It allows all device roles and has extensive support for various cluster libraries. User-friendly, high-level API supports fast creation of applications on a predictable budget. Built with a fixed memory footprint, ZBOSS does not use dynamic memory allocation, which leads to predictable memory budgeting. Another important stack feature is optimized power consumption: ZBOSS interrupt-driven I/O improves battery consumption and excludes polling. Additionally, ZBOSS utilizes low RAM capacity on the target device with a special technique in handling data structures.
"DSR's software stack complements ARM IP to enable secure, low-power and scalable wireless solutions with a range of connectivity options," said Bob Morris, Vice President of Marketing, Wireless Business Unit, ARM. "The diversity of IoT applications demands choice, so products can be fine-tuned to what they are enabling. Used alongside the ARM Cordio platform, DSR's ZigBee 3.0 solution provides the connectivity range that developers are looking for."
"DSR's partnership with ARM complements our complete production-quality ZigBee 3.0 software stack with new technology that will accelerate our customers' use of ZigBee in their products," said Anatoli Pechkov, CEO, DSR Corporation. "The partnership of ARM Cordio IP with our latest connectivity solution will help our partners expand the market by enabling more compatible 802.15.4 ZigBee-based devices."
About DSR Corporation
DSR Corporation is a professional software and product development firm headquartered in Denver, Colorado. DSR Corporation has been developing products in wireless technology since 2001 releasing cloud and Internet of Things (IoT) systems since 2006. The DSR ZigBee offering is an entire suite of software solutions that support ZigBee technology needs. DSR is the ultimate end-to-end IoT partner for many companies around the world. For more information, connect with DSR at www.ioticity.solutions. To learn more about ZBOSS, please visit www.dsr-zboss.com.
Contact
DSR Corporation
Genie Peshkova
720-962-9525
www.ioticity.solutions

Contact