Leading Health Information Management Company Commits to Client Satisfaction by Growing It's Client Experience Team in 2017
DataFile Technologies announces promotion of Melissa Schmitt, former Director of Clinical Services, to join the company's client experience department.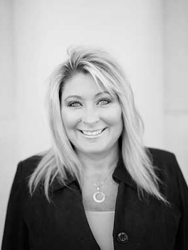 Kansas City, MO, January 25, 2017 --(
PR.com
)-- DataFile Technologies, a leader in health information management solutions, expands its client experience team, with the addition of Melissa Schmitt, the company's former Director of Clinical Services, as Client Experience Manager. Schmitt brings her expertise in developing the clinical services department over the past four years, to the growing client experience team, where she will directly impact the company's continued focus on client satisfaction and quality solutions.
For Janine Akers, CEO of DataFile, adding Melissa to the client experience team an important element in the organization's satisfaction equation. "From the inception of our company, we have put a focus on not just being aware of the challenges facing our clients in running their offices, we have strived to be an educational resource to help them truly understand regulation changes, process improvements and how those impact their day-to-day operations," Akers shares. "We partner with our clients and we want to ensure we bring one of the highest quality solutions to their office, each and every day."
"Melissa has been instrumental in the growth and success of our clinical services department over the past four years. As we continue to look ahead to the future of DataFile, we collaborated with Melissa to maximize her passion and skills and have come to the conclusion that her talents will best be utilized by our growing client experience department," Akers shares. "Her vast knowledge and subject matter expertise will prove vital as we continue to maintain excellent relationships with our clients."
As Ben Bull, Director of Sales and Client Experience grows his team, he knows the importance of having Schmitt's expertise utilized in this department. "We have committed to focusing on our client's satisfaction and ensuring we build strong relationships to maximize the value of their DataFile solutions. Having our internal top talent, someone who knows our clients well and knows our solutions offerings, will be crucial as we continue to grow our business and our name in the industry."
Contact
DataFile Technologies
Jamie Verkamp
816-437-9134
datafiletechnologies.com

Contact