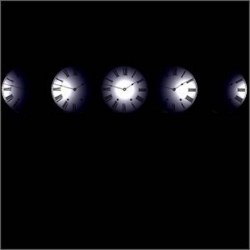 Pittsburgh, PA, January 27, 2017 --(
PR.com
)-- Secret Decoder Records this month will re-release 2003's Nightmare Variations, a five-track song-cycle of experimental soundscapes ahead of its time, remastered for the first time in the digital domain.
The Nightmare Variations collective was driven by solo artists Justin Vellucci and Dw. Dunphy and featured Michael Catalano (now known as Mike Hunchback of Screeching Weasel, Night Birds), actor and musician Mike Finnerty (The Prisoner, Saturday Night Jaluu) and Inbal Kahanov. Each member was associated more with the punk, post-rock and lo-fi rock scenes, rendering the intellectual nature of their collaboration – which revolved around musique-concrete, ambient music and cinematic soundscapes -- that much more perplexing.
Download it here, Pay as you please: http://bit.ly/2jh4yQ2
"We never presumed people would walk away from the record humming choruses," Dunphy said. "But we never intended them to. Any misunderstandings were strictly due to a degree of expectation we never promised."
Such misunderstandings have been mooted by time, which has found a larger audience for recordings of this nature.
The record also is an essential puzzle piece in the ever-growing catalog of Dw. Dunphy, whose own took a turn for the synthetic and cinematic around the time Nightmare Variations and his 2003 LP The Look and Social Discomfort were released.
It also bridged Vellucci's early acoustic-oriented solo work with more sonically ambitious recordings by Dead Sea Effect and his landmark 2007 LP Terminal Harbor.
Arriving in 2017 on the Secret Decoder Records Bandcamp site, Nightmare Variations features advanced digital restoration efforts, bringing each sonic twist and turn closer to the listener, from an approaching storm to a manic flight around the television; from blistering guitar to sudden emptiness.
"I think this reissue will reach the people who might have got lost on it during Year One," Vellucci concluded. "Nightmare Variations may have been too challenging for the indie music crowd then but the audience is so sophisticated now. I think they'll be very intrigued with their next contact with it."
Nightmare Variations is available from Secret Decoder/Bandcamp at: nightmarevariations.bandcamp.com.