Prime Visibility's Effective Internet Marketing Earns Client Kudos
Makeup Company, Lauren Hutton Good Stuff LLC, working with Leading Internet Marketing Firm, Prime Visibility LLC, has achieved record-breaking sales of their Lauren Hutton's makeup line for the month of January 2006. Prime Visibility has provided their client, Lauren Hutton Good Stuff LLC with Search Engine Optimization and Internet marketing solutions that have helped them achieve this great success.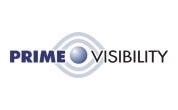 Bethpage, NY, February 22, 2006 --(
PR.com
)-- Douglas Cooper, Chief Operating Officer for Lauren Hutton Good Stuff LLC, had this to say to Andrew S. Hazen, Founder and CEO of Prime Visibility LLC:
"Over the past four years, we have been extraordinarily pleased with your search engine optimization and Internet marketing efforts! Your extensive eBusiness strategies and solutions are impressive and have helped us achieve great success in our online initiatives. As our needs have grown over the years, your company has delivered at each stage. Our key search word rankings are high, our pay-per-click campaign is acutely cost efficient and our online sales are benefiting as a direct result of your expertise and management. Thank you!"
Prime Visibility
used customer surveys and the
Omniture Web Analytic
solutions to gain a better understanding of
LaurenHutton.com
website visitors and their customers' purchasing behaviors.
This research led to website enhancement, improved product quality and selection, and development of information-based highly targeted E-mail and PPC Advertising. These combined strategies garnished synergistically positive results – as can be demonstrated by comparing the same time period from Feb. 2004 through Feb. 2005 to Feb. 2005 through Feb. 2006. Total sales profits resulting from conversions by means of Natural Searches,
Pay Per Click Advertising
, and
Email Marketing
showed increases of 170%, 335.98% and 99.78% respectively from one year to the next.
"Continuous innovative integrated marketing is required to maintain campaign effectiveness," says Hazen. "It is not enough to rely upon what has traditionally worked in the past since it is not any one thing that produces outstanding results, but rather, it is research, testing and various applied eBusiness strategies working effectively together that provides a comprehensive plan for success."
About Prime Visibility: Prime Visibility LLC is a leading, full-service search engine marketing [SEM] firm committed to increasing traffic, sales and ROI for its clients. Over eight [8] years of providing individually tailored services including
Natural Search Engine Optimization
, Pay-Per-Click, Email Marketing and Conversion Tracking solutions. For additional information please visit
www.primevisibility.com
or call toll-free (866) PrimeV1 (744-6381).
###
Contact
Prime Visibility
David Zeiter
866-PRIMEV1
www.PrimeVisibility.com
516-364-9400 #230

Contact