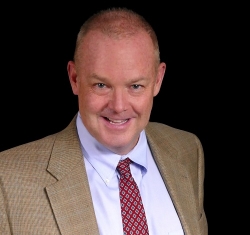 Alpharetta, GA, February 01, 2017 --(
PR.com
)-- Bob McCormick, one of the Area's top-producing real estate professionals, has left RE/MAX after 21 years to join the Keller Williams Realty team in the North Atlanta Market Center.
"We're excited to welcome Bob McCormick to the Keller Williams family," said Aubrey Baily, CEO / Team Leader of Keller Williams North Atlanta. "At Keller Williams we believe in succeeding through people and having Bob McCormick on our team is a huge win for us."
· Individual Agent with Over 11million in Sales for 2016
· Recognized as a Platinum Member of RE/MAX 1997-2016
· Named in the "Top 100 Communities Realtor" list for the greater Atlanta area
· 25 Year Member of the Georgia Association of Realtors
· 25 Year Member of the National Association of Realtors
· Accredited Relocation Specialist
· Member of Atlanta Board of Realtors
· Phoenix Award Recipient and 2017 Crystal Phoenix Award Recipient
· Contributor to Children's Miracle Network Organization
Keller Williams has made an impact on the real estate industry. In 2015 Training Magazine named the company as the
No. 1 training organization
across all industries in the world.
"I joined Keller Williams Realty because I saw great opportunity in being a part of this talented network of real estate agents," said McCormick. "I noticed many well-respected, top-producing agents were making the move to Keller Williams and that piqued my interest. I wanted to take my business to the next level and knew joining Keller Williams was the logical next step. With the Alpharetta, Johns Creek, Milton & surrounding areas in full swing again I have positioned myself at the ground zero of it all."
The KW North Atlanta Market Center, located at 5780 Windward Pkwy Ste 100 Alpharetta GA 30005, was established in 2000 and has 155 associates. Keller Williams North Atlanta is taking the local market by storm, growing by nearly 35% over the past year alone and consistently ranking as a top performer in the KW Southeast Region and has shared nearly 400K in profits with our agents in 2016.
A quote from Keller Williams CEO Gary Keller, "A different result requires doing something different."
To learn more about Keller Williams Realty, call Aubrey Bailey at 770-663-7291 or visit
http://www.kellerwwwilliamsnorthatlanta.com/
About Keller Williams Realty, Inc.
Austin-Texas based Keller Williams Realty, Inc. is the largest real estate franchise by agent count in the world with over 800 offices and 150,000 associates across the Americas, Europe, Africa and Asia. In 2015, Training Magazine named Keller Williams the No. 1 training organization across all industries in the world.
Since 1983, Keller Williams has grown exponentially and continues to cultivate an agent-centric, education-based, technology-driven culture that rewards agents as stakeholders. The company also provides specialized agents in luxury homes, commercial and farm and ranch properties.
Contact Bob at
www.bobmccormick.com
404-558-1756