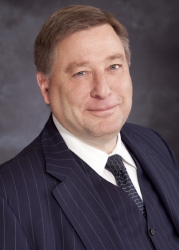 New York, NY, February 14, 2017 --(
PR.com
)-- Philip A. Byler of New York, New York has been recognized as a Professional of the Year for 2014, 2015, 2016 and now 2017 by Strathmore's Who's Who Worldwide Edition for his outstanding contributions and achievements for almost 40 years in the practice of law.
About Philip A. Byler
Philip A. Byler has been with his current firm for over 10 years. He is Senior Litigation Counsel at Nesenoff & Miltenberg, LLP, a law firm with international clientele. Mr. Byler is a trial and appellate lawyer, specializing in business litigation. At trial, he is responsible for opening and closing statements, examination and cross examination of witnesses, objections, jury instructions, proposed findings of fact and conclusions of law. For appeals, Mr. Byler drafts briefs and does the oral argument. He was selected for inclusion in the Thomson Reuters New York Metro Super Lawyers List for the New York Metro Region for five consecutive years: 2012, 2013, 2014, 2015 and 2016.
Mr. Byler is a member of the American Bar Association, New York State Bar Association and the New York City Bar Association. He is and has been since 2007, a member of the Professional Discipline Committee of the New York State Bar Association, its current Secretary and the Chair of its Subcommittee on Discovery in Disciplinary Proceedings; the Committee and the State Bar Association adopted his Subcommittee's report providing a 51-jurisdiction review of the discovery procedures in each State's disciplinary system and made recommendations for reform in New York. Mr. Byler was a member and the Secretary of the International Security Committee of the New York City Bar Association, and he is now a member of the Professional Discipline Committee of the New York City Bar Association. He is a member of the Republican National Lawyers Association and a member of that Association's Advisory Council. Mr. Byler is a Republican Party Committeeman in the Town of Huntington, Long Island and a Republican Party Committeeman in Suffolk County, Long Island. He is a Delegate to the Republican Judicial Nominating Conventions for New York's 10th Judicial District. Mr. Byler has been since 2009 and is the Recording Secretary for the Long Island Ronald Reagan Republican Club. He was a Delegate to the 2008 Republican National Convention and a member of 2008 Lawyers for McCain. He is Commissioner of the Long Island Stan Musial Baseball League and Vice President, Director and Legal Advisor for the Huntington Tri-Village Little League Baseball Association. Mr. Byler is an Elder at the Central Presbyterian Church of Huntington, Long Island, and is a member of the Board of the Anglosphere Society (dedicated to the special relationship between Great Britain and the United States and the consideration of military and national security issues).
Mr. Byler briefed, argued and won, the First Amendment case of "Immuno v. Moor-Jankowski," 77 N.Y.2d 235, 567 N.E.2d 1270, 566 N.Y.S.2d 906, cert. denied, 500 U.S. 954 (1991). He tried and won in 2012 in O'Brien v. Golden, Index No. 11889/08 (Sup.Ct. Suffolk Co.), a two-week property jury trial in New York Supreme Court-Suffolk County. He is very proud of a testimonial received from a client which states, "Mr. Byler litigated my case through discovery--it took years--and did a seven day jury trial for me, winning a unanimous jury verdict in my favor. He is truly a super lawyer with a powerful mind, a deep knowledge of the law and an amazing ability to master the facts of a case. At trial, he delivered a terrific opening statement, did cross examinations of my adversary and her witnesses that shredded their credibility and their story, put on a case for me that was persuasive, conducted my examination and those of my witnesses in a way that I feel we won the jury and concluded with a closing statement that was detailed and engrossing, yet tied in with the jury verdict form. It was evident in the courtroom that Mr. Byler had the respect of the Judge and the jury. On top of it all, he is honest and ethical." Mr. Byler tried and won in Delshah Group LLC v. Atit Javeri, et al., 09-Civ-6909 (KBF), 2013 WL 2322488, Fed. Sec. L.Rep.. P 97,504 (S.D.N.Y. May 28, 2013), a two-month federal securities bench trial in the U.S. District Court for the Southern District of New York. He argued and won in the New York Appellate Division-First Department in AJ Holdings Group LLC v. IP Holdings LLC, et al., 129 A.D.3d 504, 11 N.Y.S.3d 55 (1st Dep't 2015), the reversal of the award of discovery sanctions for alleged spoliation of electronic evidence. He argued and won in the New York Appellate Division-First Department in Miller v. Ross, 43 A.D.3d 730, 841 N.Y.S.2d 586 (1st Dep't 2007), the unwinding of a conversion of a New York limited partnership into a Delaware limited liability company as a legal nullity. In Doe v. Columbia, No. 15-1536, 2016 WL 4056034 (2d Cir. July 29, 2016), Mr. Byler was the winning lawyer where the Second Circuit, in an opinion by Judge Leval, reversed the grant of a motion to dismiss by Judge Furman of the Southern District of New York and reinstated a Complaint brought by a male Columbia student who alleged Title IX sex discrimination accounting for what was an erroneous outcome from a flawed proceeding that ended in an unduly severe penalty imposed on John Doe because of his sex.
Born on December 1, 1950 in Hamilton, Ohio, Mr. Byler obtained his J.D. at Harvard Law School in 1976. He began his career as a law clerk to Judge John W. Peck of the U.S. Court of Appeals for the Sixth Circuit from 1976 to 1978. He then began private practice in 1978 as a Litigation Associate at Cravath, Swaine & Moore in New York City. From 1984 to 1990 he worked at Weil Gotshal & Manges. Mr. Byler started his own practice in 1990 and was affiliated Of Counsel with a few firms until joining Nesenoff & Miltenberg LLP where he has been Senior Litigator for over 10 years. He is married and has two sons, both of whom are decorated combat officers.
For further information, contact
www.nmllplaw.com/attorneys/Philip
.
About Strathmore's Who's Who Worldwide
Strathmore's Who's Who Worldwide is an international advertising, networking and publishing company based in Farmingdale, New York. They are proud to be able to satisfy their clients and continue to have repeat clientele due to their longevity and pride in their products and services. The Owners strive to connect business professionals to enhance their contact base and networking capabilities so they can get the acknowledgment and publicity within their industries and beyond. The Strathmore family has been providing these valuable services for over two decades. They target executives and professionals in all industries to be featured in their publication and on-line directory. Industries include business, law, education, healthcare and medicine, fine arts, IT, government, science, real estate, entertainment and many more accomplished fields. Professional profiles are listed in an annual hardcover journal and in a detailed, searchable database on the website www.strww.com.