Secrets Why Low Cost SEO Provided Cost Effective SEO Services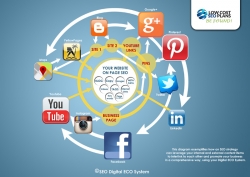 Sydney, Australia, February 14, 2017 --(
PR.com
)-- Low Cost SEO has found a way through a customised hybrid model of Overseas SEO Services Vs Localised SEO talent, bring Sydney and Australia affordable SEO at rock bottom costs.
Low Cost SEO offers effective and affordable SEO services to help drive business traffic growth. Their
SEO services
can help business websites rank high on major search engines like Google, which will result in an increase in website traffic and sales conversion.
They offer a range of plans such as Local proximity based SEO Services or natural organic search engine optimisation services allowing companies to receive valuable quality leads, they make a website more search engine friendly through on-page optimisation.
In today's highly competitive business world, business people need to exert more effort in order to achieve their ultimate goal for their business. This is the main reason why they need to make their business easy for customers to find. However, in times that lack time to do anything, its better for companies to hire an SEO professional that can get the task done quickly and proficiently allowing you to get back to running your business. This is achieved through the process of maximising the number of website visitors, making sure the site appears high on the list of major Search Engine Results Pages or SERPs.
Why is SEO Important and relevant in these times we live in?
Here are the top 5 benefits to help you understand why you need an SEO service:
● Increased Traffic - If your business or website is on the top ranks of the SERPs, it is guaranteed that it will receive a significant amount of impressions and clicks, which can result in significant increase in your traffic.
● ROI - Considering that a number of potential customers prefer visiting a well-optimised website, it can mean that there are more people who can be converted into customers.
● Cost Effectiveness - SEO is one of the most cost-effective marketing strategies, and when it is done the right way, you can capture the attention of only those users who are actively looking for your products and services online (thus having higher conversion rates).
● Increased Site Usability – In making your website easier to find and to navigate for the search engines, SEO also makes your website friendlier and more navigable for users as well. This is because SEO arranges your site's architecture and links in a way that makes its pages easier to find and navigate.
● Brand Awareness - When your website is on the top pages of SERPs, this translates to more exposure. Moreover, being on the first page for your targeted keywords makes users think that your business is credible and trustworthy.
Contact
Low Cost SEO
George Katsoudas
431459847
https://www.lowcostseoplans.com

Contact