Wright Scoop Selects Snowdrops as Plants of Care
Across the Nation, climatic shifts occur. "Challenging," says Glen Allen, VA-based The Wright Scoop – Sylvia Hoehns Wright, founder of the Plants of Care plant recognition program, "all to identify plants which enable eco sustainable urban suburban landscapes." As a result, Wright has recognized Snowdrop flower bulbs (Galanthus) as a "plants of Care" for its eco sustainable characteristics; specifically, its ability to connect people to living green that surrounds them.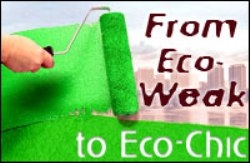 Richmond, VA, February 21, 2017 --(
PR.com
)-- Snowdrop flower bulbs (Galanthus)
Snowdrop flower bulbs (Galanthus) are grown in cold and moderate winter regions; so, be aware they truly dislike warm winters. If you live in Southern California, Florida or other hot climates, you will need to pass on having snowdrop flowers in your garden.
Snowdrops are a relatively pest-free plant. Rabbits and deer prefer to not eat them, and most chipmunks and mice also leave them alone. Snowdrops tend to naturalize in a garden; and in fact, after a couple of years, clump of bulbs can be quite dense. So, after blooming, simply dig up the clump, separate the bulbs and immediately replant them in the new spaces. Because Snowdrops flower early in the year, they should be plant in an area that can easily be seen. Dormant by late spring, they rest underground until next year. To avoid accidental disturbance plant ferns or hosta next to snowdrops. The summer growth of such plants will conceal bare spaces over the dormant snowdrop bulbs. What makes Snowdrops different? This plant flourishes in multiple climate zones, is recognized to enable eco sustainable habitats; and through its vibrant characteristics, has intrigued gardeners nation-wide. As a result, it is selected as a "Plants of Care."
Plants of Care, plant recognition program –
Whether experienced landscape professional or novice homeowner, Wright's eco-advocacy challenges all to not simple identify plants that survive but thrive; and then, create landscapes from a sustainable point of view: move landscapes from eco-weak to eco-chic one scoop at time. "For," says Wright, "any style landscape should not simply reflect traditional design concepts but be a result of the right plant, installed in the right place at the right (optimal) planting season - creating a legacy of green, healthier urban/suburban communities. Why? The challenge for 21st century landscape gardeners is to create landscapes from a 'waste not, and want not' eco-sustainable commitment: become caretakers for their environmental community."
About the Wright Scoop –
Spotlighted by Landscape Architect magazine as an Industry "mover and shaker," the Wright Scoop – Sylvia Hoehns Wright urges all to become people who care - have a perspective of conservation, accountability, recovery and eco-efficiency. As founder of the Plants of Care plant recognition program, she challenges all to select and install plants that work-well in their region. Wright has blog for Build Green TV and provides speeches and workshops for national and international conferences such as the All Cities Congressional City Conference held in DC and PLANET's Green Industry Conference held at Louisville, Kentucky. To view details of her activities, visit web site
www.TheWrightScoop.com
or follow Wright's activities through Facebook group The Wright Scoop or twitter ID WrightScoop.
Side-bar: Steps for Planting Snowdrop Flower Bulbs
Whether dividing after bloom or installing newly acquired bulbs -
· Loosen the soil and add compost or dried manure.
· Mix the soil until everything blends together.
· Plant the snowdrops with the skinny nose up and flat base of the bulb down.
· Set the bulbs 5 inches to base, only a couple of inches of soil above the bulbs.
Contact
The Wright Scoop
Sylvia Hoehns Wright
804-347-9464
www.TheWrightScoop.com

Contact