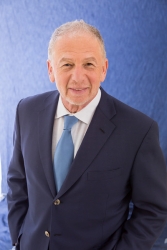 San Francisco, CA, March 09, 2017 --(
PR.com
)-- San Francisco Attorney, Michael L. Dworkin (www.avialex.com) has been elected President of the Northern California Business Aviation Association (
www.norcalbaa.org
).
About Michael L. Dworkin and Michael L. Dworkin and Associates:
Michael L. Dworkin and Associates, established in 1981, is a San Francisco law firm specializing in aviation matters providing clients with a wide range of legal services on a nationwide and worldwide basis including:
-Federal Aviation Administration (FAA)/Department of Transportation (DOT)/National Transportation Safety Board (NTSB) matters;
-Accident/incident investigation;
-Crisis management;
-Safety audits;
-Airport use and access;
-Insurance;
-Aircraft and equipment sale, purchase, lease and disposition;
-Contracts; and
-Litigation in State and Federal Courts and before Federal regulatory agencies.
Clients include:
-Airlines and commercial operators;
-Manufacturers;
-Repair Stations and other air agencies;
-Insurance companies;
-Leasing companies;
-Aircraft owners and operators; and
-Other FAA certificate holders.
The firm has received Martindale-Hubbell "AV" rating and is listed in Martindale-Hubbell's Register of Preeminent Lawyers. The firm was also named by the International Air Transport Association (IATA) as one of the world's top 100 aviation law firms.
Mr. Dworkin served as President of the National Transportation Safety Board Bar Association (2000-2002) and as Executive Vice President of the International Air and Transportation Safety Bar Association (2010-2014). He has spoken at numerous aviation industry and legal conferences throughout the US and in Canada, Asia and South America. He was recently elected President of the Northern California Business Aviation Association.
Michael L. Dworkin and Associates
465 California Street, Suite 210
San Francisco, California 94104
Telephone: 415-421-2500
FAX: 415-421-2560
URL:
www.avialex.com
Email: law@avialex.com
Twitter: AvialexLaw