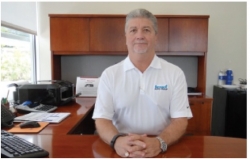 Boston, MA, March 24, 2017 --(
PR.com
)-- Dealerships will be closed Sundays so employees can spend time with family.
In a move that runs contrary to current trends in the New England auto sales industry, Bernardi Auto Group is scaling back its sales hours and beginning April 2, 2017 all Bernardi stores will be closed on Sundays. Customers will still have extended hours during the week and on Saturday to shop for a new or used vehicle, but by closing on Sunday, the hard-working sales team will have a day to rest and relax with their families and friends, a rare opportunity in the intense auto sales arena.
When asked about the reason for the change, Keith Monnin, CEO of Bernardi Auto Group, explained, "This represents only a small shift in the way we do business. The two most important areas of focus for our organization have always been our customers and our employees. We believe that providing our team with Sundays off greatly improves their quality of life; this in turn will enhance the quality of service they provide to our customers. In today's hectic world of deadlines, demands and commitments, our staff deserves this day off to spend time with their families or simply just enjoy much-needed downtime that will allow them to return to work on Monday, rested and rejuvenated." Monnin went on to say, "A happier, more relaxed team is also more productive. This sense of well-being will resonate throughout the entire company and especially with our customers. Sometimes to make a bold move forward, you have to be different from the crowd."
"We believe that providing our team with Sundays off greatly improves their quality of life; this in turn will enhance the quality of service they provide to our customers," Keith Monnin, CEO, Bernardi Automotive Group.
Jim Carney has owned the Bernardi dealerships for almost 40 years and has always been a leader in the industry. When the Massachusetts blue laws changed, Carney was the first to open his doors on Sunday for auto sales. He saw the opportunities in having an additional sales day, and slowly the other dealers in the area followed suit. "Today," Carney says, "lifestyles and ways of doing business have changed, so the Sunday closing makes sense. Industry surveys show that with internet access, our customers can and do shop in the comfort of their home or office, any time day or night - they don't really need to spend as much time shopping in the stores. So, we can make this change for the benefit of our team without inconveniencing our clients."
The news of the Sunday closing spread quickly throughout the organization, and the sales staff as a whole was extremely gratified. While there was concern about the reduced hours for sales opportunities, they quickly realized that they could maximize the rest of the week. One of the sales team said his wife was so excited she immediately began planning outings for the family, something they had previous been unable to do. Spending the afternoon at the park, going to a ballgame, joining friends for a backyard cookout or just kicking back at home are things auto salespeople working in a business open 7 days a week are rarely able to enjoy.
Bernardi Auto Group
New Sales Hours
Monday – Thursday: 9 am to 8 pm
Friday: 9 am to 7 pm
Saturday: 9 am to 6pm
Closed Sundays: So the employees can be home with their families
Another benefit of the Sunday closing is enhanced recruiting opportunities. As the word that Bernardi would be closed on Sundays spread throughout the tight-knit auto world, sales managers' phones began to ring off the hook with applicants, seasoned-veterans and those looking to start a career, looking for jobs.
When word of these reactions reached Mr. Monnin, he knew Bernardi was on the right track. "I knew what we were doing was the right and positive thing for our people and our community. We think our clientele will appreciate our care and concern for our staff. It's just the right thing to do."
Anyone who has heard a Bernardi advertisement knows their slogan, "Bernardi for Now…Bernardi for Life." Bernardi not only wants customers for life, but also wants its team to enjoy long, satisfying careers with the company. Sundays off go a long way to making the challenging, intense job of automobile sales more manageable.
The new hours for Bernardi Auto Group sales departments – which include Bernardi Honda in Natick, Acura of Boston, Audi Natick, Bernardi Toyota in Framingham and Volvo of Wellesley – are Monday through Thursday 9 AM to 8 PM, Friday 9 AM to 7 PM, Saturday 9 AM to 6 PM, and closed Sundays so the employees can be home with their families. Even when the stores are closed, shoppers can browse through their extensive inventories of new and used vehicles online. Bernardi's top-rated Service Departments are also open extended hours: Monday through Thursday 7 AM to 7 PM, Friday 7 AM to 6 PM and Saturday 7:30 to 4 PM.
For more information visit
http://www.bernardiautogroup.com/
Contact:
keith.monnin@bernardiautogroup.com
850-449-5636