Apex Companies Appoints David Fabianski as Chief Executive Officer
Apex's new CEO brings authentic, inspirational leadership style, strategic vision and organizational success to position firm for greater growth and productivity.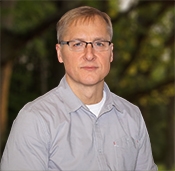 Rockville, MD, March 24, 2017 --(
PR.com
)-- Apex Companies, LLC - a leading water resources, environmental services, and industrial hygiene firm - today announced that David (Dave) Fabianski has been named Chief Executive Officer.
Dave joins Apex from Rite-Solutions, Inc. where he served as President and led the company through a highly successful period of strategic growth and transformational change. He previously served as Senior Vice President at Vangent, Inc. where he led the Commercial and International Division. Dave's industry experience spans aerospace, financial services, government, oil & gas, retail, and international markets. He holds an MBA from Northeastern University and a BS in Workforce Development from Southern Illinois University. Dave's executive leadership is complemented by 10 years of honorable service in the U.S. Naval Submarine Force.
Chairman and founder Peter Young stated, "We are extremely pleased to welcome Dave to Apex. Throughout his career he has delivered extraordinary results in organic growth, profitability, and organizational excellence. Dave's vision and values align perfectly with ours and I'm incredibly confident in his ability to lead and grow Apex."
"Our services and solutions make our customers' businesses better, safer, healthier and more profitable," added Dave. "Doing such meaningful work, alongside employees who combine the latest in science and technology with a commitment to quality, innovation, and value is truly a privilege."
About Apex Companies, LLC
Since 1988, Apex has been a leader in full-service water resources, environmental services, and industrial hygiene solutions. Rated #14 as an ENR All-Environmental Firm and ranked as a Top 20 Zweig Group Hot Firm, Apex is known for its technical expertise, quick response time, unparalleled performance, and cost efficiency. We employ over 700 professionals - including geologists, hydrogeologists, engineers, air quality experts, environmental scientists, information management experts, industrial hygienists, safety specialists and field technicians - across more than 60 offices throughout the United States. For more information, visit
www.apexcos.com
Contact
Apex Companies, LLC
Karen Whitney
215-360-7959
www.apexcos.com
484-873-2201

Contact