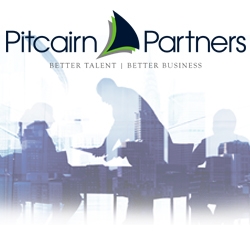 Surprise, AZ, April 04, 2017 --(
PR.com
)-- Pitcairn Partners LLC is proud to announce the formation and launch or their new service focused on assisting companies treat their investment in Human Capital as they would a Capital Investment. Pitcairn Partners, headed by Walter Baker and Claudio Miers, brings a wealth of combined experience in the Human Capital and Organizational Development arena. Their understanding of complex, diverse, international organizations allows Pitcairn Partners to deliver a proven, disciplined process and optimize the return-on-investment in critical human capital acquisition.
Transforming and Aligning the Talent Acquisition Process
Capturing Bottom Line Results
Pitcairn Partners Five-Step process will enhance client's ability to identify, attract and retain the ideal human capital to foster business plans, success. The firm's process will help align and manage Talent Acquisition Program by:
• Ensuring business strategy properly considers human capital requirements
• Linking Talent plans to business strategy
• Implementing and executing the talent acquisition strategy
• Monitoring talent acquisition project outcomes
• Measuring optimized talent acquisition ROI
Pitcairn Partners is privately owned and operated company dedicated to aligning Talent Acquisition to your Business Strategy.