Daryl A. Benz Honored as Professional of the Year by Strathmore's Who's Who
Daryl A. Benz, of West Chester, Pennsylvania, has recently been recognized as a 2017 Professional of the Year in Strathmore's Who's Who for his outstanding contributions and achievements in field of Power and HVAC Services.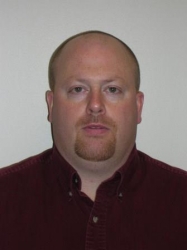 West Chester, PA, April 06, 2017 --(
PR.com
)-- About Daryl A. Benz
Daryl A. Benz is the Northeast Entertainment Sales Manager of Aggreko Event Services. Aggreko provides rental of power generation and temperature control equipment. Prior to joining Aggreko, Mr. Benz was a Stagehand at Georgia Tech, and a Lighting Technician at Current Events. Mr. Benz specializes in power and HVAC for the entertainment industry. Mr. Benz is a member of ARA, CRA, NESA, IFAI, and a Board Member of MATRA. In his leisure time he enjoys bowling and spending time with his family.
www.aggreko.com
About Strathmore's Who's Who
Strathmore's Who's Who publishes an annual two thousand page hard cover biographical registry, honoring successful individuals in the fields of Business, the Arts and Sciences, Law, Engineering and Government. Based on one's position and lifetime of accomplishments, we honor professional men and women in all academic areas and professions. Inclusion is limited to individuals who have demonstrated leadership and achievement in their occupation, industry or profession.
Contact
Strathmore Who's Who
Ann Marie Barone
516-997-2525
www.strathmore-ltd.com

Contact