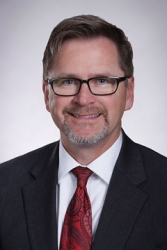 Savannah, GA, April 18, 2017 --(
PR.com
)--
PrivatePlus Mortgage
, a division of National Bank of Commerce, is pleased to welcome a team of five mortgage pros as it launches an expansion into the Savannah market, serving that city and surrounding areas.
"Since the launch of PrivatePlus, we have said that our strategy might include physical expansion into other markets," says Dan Smith, President of PrivatePlus, "and this expansion is driven by the availability of great talent. We knew seasoned mortgage pros who have long served the Savannah market and wanted to continue to do so from the strength of an organization like ours. This is a great fit for us strategically, a continued opportunity for them to serve the community they know and love, and a great opportunity to introduce a broader market to our brand and high-touch approach to mortgages."
The Savannah team is lead by Dean Phillips, South Georgia Production Manager, who is supported by Lynn Knox, Vice President and Sales Manager. Joining them are three Vice Presidents and Mortgage Bankers: Christy Byrum, Dennis Hall and Tammy Smith.
"As PrivatePlus continues to grow, we knew Dean and his team would be a great fit," says Dixon Sewell, Senior Vice President and Regional Manager of PrivatePlus. "Dean and the people he surrounds himself with take a team approach to their work, and that ultimately makes for a great client experience. I've known him and his colleagues for a while and am proud to partner with them in this exciting new way."
PrivatePlus originated as the relaunched and expanded mortgage division of Atlanta's Private Bank of Buckhead and Private Bank of Decatur in 2014, and quickly grew, now originating mortgages in 50 states and the District of Columbia.
"We recognize that clients aren't numbers, they are people," Phillips says, "and the puzzle-like process of finding the right mortgage for the client is as much about relationships as numbers. That's one of the pluses in the PrivatePlus name and we're proud to be part of this energetic team. Clients old and new will appreciate the white-glove approach we take to mortgages."
PrivatePlus Mortgage promises great pricing, processes, people and products, including purchase, refinance, investment, jumbo products, second home, construction, fixed second, home equity, lot loan and more.
The new Savannah office team members:
Dean Phillips, Vice President and South Georgia Production Manager for PrivatePlus (NMLS# 170381): Dean transitioned into the mortgage industry nearly 20 years ago after a successful career as a District Manager for a major drug store chain. He is able to work with a wide variety of home buyers, especially self-employed borrowers who have multiple LLCs, multiple jobs or income derived in different ways. "We recognize that clients aren't numbers, they are people," Dean says, "and the puzzle-like process of finding the right mortgage for the client is as much about relationships as numbers."
Lynn Knox, Vice President and Sales Manager for PrivatePlus Mortgage (NMLS# 658948): The lifelong Georgian has been in the mortgage industry for 25 years and was recognized as Affiliate of the Year by the local Board of Realtors. She also is active in the community, including serving on the boards of Habitat for Humanity and the Chamber of Commerce as well as volunteering for community events. "Being with PrivatePlus is exciting," Lynn says. "I love working with people and appreciate the shared excitement of helping them buy their perfect home."
Christy Byrum, Vice President and Mortgage Banker with PrivatePlus Mortgage (NMLS# 1477657): While Christy can make your mortgage process sing, she quite literally can sing, as lead singer with a cover band for 25 years: www.ChristyAlanBand.com. In fact, most people refer to her by her stage name Christy Alan. Christy and her band are often part of Tybee Island and Savannah community events, donating their time and talents to help people in need and various community projects. "I appreciate having a flexible schedule so I can sit with clients and referral partners without any of us feeling stressed," she says. "It's during these lower key times when I can help people understand how much the mortgage industry changes and requirements benefit the buyer."
Dennis Hall, Vice President and Mortgage Banker with PrivatePlus Mortgage (NMLS# 1574719): The Georgia native is an experienced mortgage banker and has been involved in other aspects of the home ownership process, which provides him with an invaluable and unique perspective. Dennis was previously an award-winning builder in Savannah for 20 years and was a real estate broker in the area. "I strive to make the mortgage loan transaction a pleasant and rewarding experience," he says. "My focus is on providing excellent customer service and ensuring clients have a successful experience, including having access to me and being well informed throughout the process."
Tammy Smith, Vice President and Mortgage Banker with PrivatePlus Mortgage (NMLS# 884860): Along with 20 years in the real estate and mortgage fields, this renaissance woman also has owned a dog rescue ranch in Texas. So, it's no surprise that she volunteers with the Humane Society, SCPCA and other organizations that help animals. "The client comes first for me, including they have more than one option to achieve the home buying and home financing goal they want and need," Tammy says. "I strive to provide realistic closing times and diligently try to provide a seamless process start to finish."
PrivatePlus Mortgage • Three Piedmont Center, Suite 600 • 3565 Piedmont Road • Atlanta, Georgia 30305
Member FDIC Equal Housing Lender NMLS# 514390