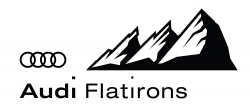 Boulder, CO, April 22, 2017 --(
PR.com
)-- Audi Boulder's new location, Audi Flatirons opening summer of 17.
As Audi is poised to launch several new models in 2017, Audi Boulder itself is set to launch a new facility. Summer of 2017 will highlight the opening of "Audi Flatirons," just off of Hwy 36 and Northwest Parkway. "This is something that's been a long time coming, and of great excitement," VP/GM of Audi Boulder, Ryan Watson. Audi Boulder is located in Boulder, CO & was acquired on August 26th, 2013: learn more about the history at www.AudiBoulder.com/dealership/about
The new store has been in development for some time: "We've had an absolute blast in Boulder, building relationships and watching as the business grows, but we've simply outgrown it," said Ryan Watson, VP/GM of the soon to be Audi Flatirons location.
"It's exciting to share this news as we expand, especially having grown up in Boulder and seeing the dealership here for so many years. I'm really looking forward to, not only continue our commitment in Boulder, but carrying over the same values into Audi Flatirons and the Broomfield community. As we continue to hold down our footprint at the Boulder location, the new expansion will assist in providing greater inventory and amenities to better service our customers."
The new location will boast 26 new service bays, a 14 car showroom, and an inventory not seen anywhere else in Colorado. There will be space for holding speaking engagements and community events as well.
"Supporting the community has been one of our biggest priorities at Audi Boulder and will continue to be as we grow into Audi Flatirons. Our customers' experience should reflect the values of the Broomfield community, and that's why we aim high to build a true, one-on-one relationship with our clients. We truly believe that the relationships we build with our customers' sets us apart."
About Audi Boulder, Audi Flatirons, & Kuni Automotive:
Audi Boulder, established in 2013, is a member of the Kuni Automotive family of dealerships. Kuni Automotive has been committed to delivering extraordinary customer service experiences and giving back to the community since 1970. Audi Boulder is locally operated as the premier Audi dealer in Colorado. Audi Boulder will continue to operate in the Boulder location alongside the new "Audi Flatirons." Audi Flatirons will host the newest showroom, Audi's most prestigious models, with one of the largest selections of new Audi vehicles in Colorado. For more information on the company, visit www.AudiBoulder.com/about-audi-flatirons.htm
Contact Information:
Audi Boulder || Audi Flatirons
1799 Exposition Drive
Boulder, CO 80301
Phone: 303.442.7007
Email: Online@Audiboulder.com