MadaLuxe Group CEO Sandra Sholl Nominated for Orange County Business Journal 2017 Women in Business Award
The OCBJ Women in Business Awards is a program designed to recognize Orange County women who have made impactful contributions to their professions and as well as within their communities.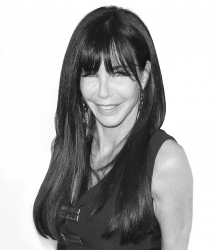 Seal Beach, CA, April 25, 2017 --(
PR.com
)-- MadaLuxe Group is proud to announce that its Co-Founder and CEO Sandra Sholl has been nominated for the Orange County Business Journal Women in Business Award.
In 1990, Sandra Sholl established Carlen Enterprises, which quickly became a groundbreaking innovator under her direction and remains focused on driving significant business value for influential fashion brands through the secondary market. Carlen Enterprises was at the forefront of the hip-hop era and became
the go-to supplier for the most renowned companies in the category, as well as the first to introduce premium denim to the off-price market. In 2009, Sholl strategically entered the luxury market, building strong business partnerships with the industry's most iconic European Maisons, whose names evoke true luxury.
With this new timeless and sustainable business concept, MadaLuxe Group was born. MadaLuxe Group has become an innovative global leader in the luxury fashion space, as well as North America's largest distributor of luxury fashion and accessories for men and women.
MadaLuxe Group operations and corporate offices reside at 1760 Apollo Court in Seal Beach, CA, 90740. For requests and additional company information please contact MadaLuxe Group at 562-296-1055 or send an email to Inquiries@MadaLuxeGroup.com.
Contact
Paul Bresenden
949-299-1120

Contact