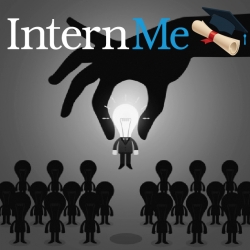 Melbourne, Australia, May 08, 2017 --(
PR.com
)--
InternMe
Australia was created by two Melbourne students in an effort to assist students and graduates in the transition from education to employment. What started as a system and platform to assist University students The purpose of the company was to connect inexperienced, yet talented academics to real world opportunities so that they could improve their resumes, build networks and become more employable.
The void between universities and companies soon became apparent to founders, Jayden and Dylan, due to this, InternMe Australia set out to bridge this gap.
Soon after this, the company realised that university recruitment processes as a whole could also be optimised.
The InternMe platform allows students to build "3D resumes" of themselves which gives employers a detailed overview of the candidate. Profiles are filled out with all relevant employment information but also contain profile pictures, video biographies, social media links, self assessed skill-sets and downloadable resumes.
Companies also have the ability to create a profile from which they can post jobs. Applicants for job roles can automatically be filtered out by eight InternMe diversity and university specific filters. Filtered applicants can then be shortlisted or discarded.
InternMe allows Companies to use the platform to source candidates from any course, any university and for any job role requiring university education ranging from a full-time biomedical researcher to a freelance graphic designer.
The platform therefore reflects the needs of talent acquisition specialists and general employers. InternMe has been created with the aim that the platform saves companies and students, time, money and resources as well as providing access to a niche university population to advertise opportunities to. Companies will not be charged advertising fees, subscription fees or recruiter costs but will be charged per placement, after they decide to take on an InternMe individual.
What started out as two students actively trying to help their fellow students become more employable has turned into a valuable university recruitment tool for companies in Australia.
Visit www.internme.com.au to learn more about this game-changing platform.