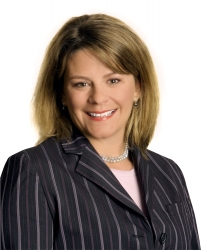 Knoxville, TN, February 12, 2008 --(
PR.com
)-- Mortgage Investors Group is pleased to announce that Kristin Abouelata has come on board as a Mortgage Banking Officer at the Knoxville (Home Office) branch.
Kristin is a native of Maryville, Tennessee, and resident of Knoxville. She is a graduate from Clemson University, South Carolina; receiving her Bachelors Degree in 1987. She has over sixteen years experience in the finance and mortgage lending industry. Kristin is a former Operations Vice President for Mortgage Investors Group, prior to originating loans with GreenBank in 2006. She is a mortgage expert contributor to WBIR's Style Show, news related articles to the Knoxville News Sentinel, Oak Ridge Observer, Blount County Voice, Cocke County Voice and Hellium.com.
Kristin's primary responsibilities are helping prospective borrowers obtain home financing and determining the best possible loan for their specific situation. Her specialties include quick, efficient turn around times, more than competitive rates and programs in residential lending.
Since joining Mortgage Investors Group, Kristin has concentrated on learning more about the company's product portfolio so that she can best serve her customers' needs. "I'm excited to be working at MIG again having spent 15 years here prior. It's good to be home again!"
About Mortgage Investors Group
In business since 1989, Mortgage Investors Group is Tennessee's leading independent mortgage lender. The Company provides residential consumers with a diversified line of products that includes conventional, government, and specialty loan types. Placing an emphasis on technology, the company was one of the first in Tennessee to embrace in-house Automated Underwriting for faster loan approvals along with enhanced services in Processing, Appraisal and Closing. Mortgage Investors Group corporate headquarters is located in Knoxville, TN, with thirteen Retail network branches; (12) in Tennessee and (1) in Mississippi and originates mortgages through three channels. In addition, the Direct Lending Community Banking network is located within the corporate headquarters, and has banking relationships in Tennessee, Kentucky, Georgia Alabama and Arkansas. Mortgage loans are originated through retail offices, broker networks and community banking arrangements.
About Kristin Abouelata
Kristin Abouelata, is a Home Loan / Mortgage Specialist with Mortgage Investors Group in Knoxville TN. Quality service is a number one priority for Kristin.
Mortgage Investors Group is the largest private lender in Tennessee.
Kristin takes pride in going the extra mile to ensure your loan process is easy and uncomplicated. She is a native of East Tennessee and has been in the mortgage banking industry for over 16 years.
Formerly Vice President of Operations for Mortgage Investors Group, Kristin has gained valuable experience in every aspect of mortgage financing.
Kristin's writes articles on Home Loans that are very practical, consumer friendly information written in plain English. Consumer education is critical to what is most often a family's largest and only investment – their home.
###