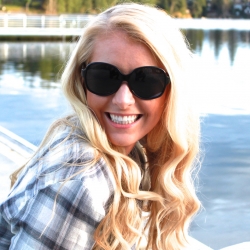 Seattle, WA, May 31, 2017 --(
PR.com
)-- Christian James is a new brand of sunglasses that has just announced their new line of luxury sunglasses. The creators at Christian James have made claims that they make their sunglasses better, more stylish and more affordable. And their customers seem to agree: Joshua says, "I fell in LOVE" and "Lens clarity is amazing." Every pair of Christian James sunglasses is handmade in the foothills of the Alps in Italy, by skilled artisans whose methods are steeped in tradition, precision and beauty. The sunglasses are produced from luxury grade, eco-friendly lightweight and durable materials, giving you a pair of sunglasses that are lightweight, comfortable, impact resistant and extremely stylish.
As if being stylish, comfortable and made in Italy would be enough for most people, Christian James takes it a step further by cutting their price to the extreme to prove to people that you don't need to spend $100s for a decent pair of sunglasses. You can get a pair of Christian James sunglasses for just $55. Considering that most people spend over $150 for a decent pair, $55 sounds like a great offer.
Christian James also back their sunglasses with a lifetime guarantee. If you lose them, they get stolen, break them or lose a lens, just let the team at Christian James know and they will send you a new pair, free of charge. They aren't happy until their customers are happy. So, Christian James sunglasses are stylish, comfortable, made in Italy, high quality, affordable and come with a lifetime guarantee; to most that would be more than enough. However, Christian James doesn't think, so, that's why for every pair sold they donate 55 meals to those most in need through the organization Feeding America.
In conclusion, the new line of Christian James sunglasses provides its customers with style, luxury, high quality, affordability, lifetime guarantees and charitable giving. You can visit and purchase your next pair directly from their website: www.wearcj.com.