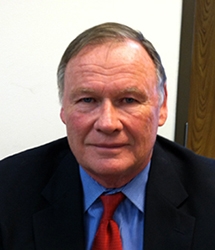 Briarcliff Manor, NY, June 22, 2017 --(
PR.com
)-- The United Federation of Special Police & Security Officers, Inc. (UFSPSO) -- a nationwide labor organization representing thousands of armored car guards, hospital security officers, and federal and state facility security officers -- has elected Charles "Chip" Strebeck its new President and Chief Executive Officer.
Having joined UFSPSO as a Consultant in 2012, Strebeck has most recently served as the Federation's Executive Director. A well-respected veteran of the armored transportation and private security industry, he held senior management positions in several companies including: Garda Cash Logistics, CDC Armored, Servicelink and Loomis Armored.
Commenting on his election today, Chip Strebeck said: "I am honored to lead this incredible group of exceptional women and men who comprise the membership of the UFSPSO. Their dedication and willingness to put their lives on the line each working day energize all of us in Union leadership to ensure that their compensation and working environment are the best possible on every level."
Strebeck further said: "I am particularly privileged to follow in the footsteps of our retiring President, Ralph M. Purdy, who has led this Federation from its inception with unmatched skill and dedication that has recently been acknowledged with its coveted Lifetime Achievement Award from the National Law Enforcement Officers Foundation. I am also pleased to announce that Ralph has agreed to serve as President Emeritus providing us, on a continuing basis, with the benefit of his vast knowledge and experience."