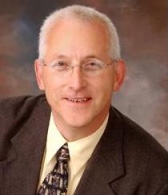 Akron, OH, February 13, 2008 --(
PR.com
)-- Announcing details of the new franchise, Ron Finklestein, President and Founder of RPF Group Inc said, "My first Business Mastery Advisory Board was created over three years ago. It was created to solve my problems as small business owner. As we defined and clarified that process, the board kept growing. That is when I knew I had something different. The exploding demand for affordable, trusted advisory services for small business owner is what inspired us to create Business Mastery Advisory Board, and has now prompted us to introduce Business Mastery Advisory Board as a franchise nationwide."
Finklestein continues: "Most advisory boards either do not have a structured process that works and is affordable or they require way too much time, energy and money. We've structured the Business Mastery Advisory Board to do one things others advisory boards don't do – meet business owners right where they are and help them achieve their goals through a living process that took over three years to develop. The results we are getting are incredible."
Don Philabaum, President of Internet Strategies Group and long time member of the Business Mastery Advisory Board had this to say, "If you are looking for others who believes in your vision, care for you as a whole person, goes to bat for you when you need it, continues to nudge you to follow through on your commitments and pull no punches when you need a push, join the Business Mastery Advisory Board. Professional athletes, corporate titan, spiritual gurus, all have advisors. You can't compete in today's market without advisors. You owe it to your dreams and your success to rely on the 360ᵒ degree view your advisors provide."
According to Finklestein "The typical franchise owner of Business Mastery Advisory Board are either professional service organizations looking to add a new product to an existing suite of products or a business executive who is looking to start his own business using a proven model."
"We've done our homework. The first group was started in 2004. We tested different formats and implemented improvements based upon feedback from members. The Business Mastery Advisory Board helped create marketing and sales strategies, introduce new revenue streams, advised clients on buying and selling companies, and more. The format has now been implemented tested and refined through the use of over 10 board implemented over the ensuring three years."
Finklestein is quick to point out that a Business Mastery Advisory Board franchise is truly unique because ownership doesn't require abandoning other business or career interests and it does not require costly overhead just to get started. Instead, the power of this franchise is that you can grow into it or make it your core business. With the surge of entrepreneurialism reaching an all time high, the need for affordable, objective, practical feedback has never been higher.
The Business Mastery Advisory Board franchise offering will be monitored by Franchising Unlimited, a 29 year-old Canfield Ohio firm that has worked with over 555 companies (including several among the Fortune 500) and have sold over 3400 franchises.
Dave Hillman, senior partner of Franchising Unlimited states "we look forward to working with Mr. Finklestein and his company. We are excited by the many individuals who already expressed interest."
The Business Mastery Advisory Board is different from other business advisory boards. For instance,
- You are not dependent on a business coach, accountant, lawyer or other advisors. You are working directly with your peers.
- Unlike other boards, meetings are held monthly for half a day. Their focus is on you and your organization. The board members help you grow to a new level not take your time, energy and money.
- Your peers hold you accountable for doing what needs to be done.
- They allow no more than 12 to a group. This ensures you receive the quality attention you need and deserve to be successful.
- Though they have members from many different sized companies, their focus is on businesses with less than $10M in revenue. These are typically the ones that need it the most but do not have the resources of larger company.
- Most importantly, it is affordable for the small business owner.
About AKRIS INC:
AKRIS INC is a business coaching and consulting firm whose mission is to inspire, educate, lead and motivate business owners to action that leads to success results. The implementation of the Business Mastery Advisory Board is another step in fulfilling our mission.
Contact Info
For more information about the Business Mastery Advisory Board visit www.businessmasterynow.com, e-mail ron@akris.net, or call 330-990-0788.
Individuals interested in visiting a Business Mastery Advisory Board Meeting as a guest or to request a franchise offering circular to secure a new franchise of their own may contact them via the below contact information.
###