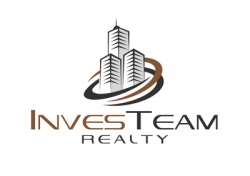 Miami, FL, June 29, 2017 --(
PR.com
)-- Following the company's recent announcement of expansion plans throughout South Florida, Reinaldo Gonzalez, President and Principal Broker, just introduced the latest addition to their management Team.
Headquartered in West Doral (FL), InvesTeam Realty is the fastest growing real estate brokerage firm in South Florida providing investment worth real estate properties to clients. The company, using state of the art technology, local market knowledge, latest and traditional marketing strategies incorporates professionalism and skills of its team to deliver dream houses and investments to individuals looking to take advantage of the south Florida real estate market.
The newly hired Vice President of Career Development, Gilda L. Munoz, is a dedicated individual with a degree in Business Administration from Barry University, Miami, having over 6 years extensive working experience as a corporate recruiter, talent acquisition specialist, training & team building, administrative management, compliance, sales and marketing, and director of recruitment and retention in organizations such as Real Estate Sales Force and Re/ Max Advance Realty and being a real estate licensed herself for almost 20 years, she has mastered coordination, management and marketing of real estate organizations with international relations. She is an articulate and effective communicator with excellent commitment to company goals and management objectives. With her vast professionalism, it's no doubt that Gilda L. Munoz's appointment will add strength and value to the organization.
The firm with a powerful tool system of support for its real estate sales associates and commitment to transferring skill-sets to agents throughout their real estate career has a site built (www.realestatecareermiami.com) to provide successful tips, training schedules and opportunities for them; which it believes is the foundation for providing the ultimate service to clients. As this is based on its dedication to sales agents growth and development in taking their careers to the pinnacle of success, so also is the decision to hire their new Vice President of Career Development as this serves an important role being the first member of the team whom many of their valued employees would meet during and after the hiring process and their career development towards success.
About InvesTeam Realty
InvesTeam Realty, founded in early 2013 by Reinaldo Gonzalez, a 15 years experienced real estate professional, is a locally based real estate brokerage firm serving South Florida. From Miami Beach art-deco to the soaring high-rises of the Downtown Miami area and all suburbs; real estate in South Florida is accessible with the professional and experience-skilled services of InvesTeam Realty. With four conveniently located Offices in Downtown Doral, Edgewater, Pembroke Pines and West Doral, the firm and its sales agents assist in finding your next real estate investment or the place you'll call home. To learn more, visit InvesTeam Realty's website and media contact for more information.
You are the only one missing.