US Drug Test Centers Adds Specialty Testing to List of Services
US Drug Test Centers announces specialty drug testing services nationwide.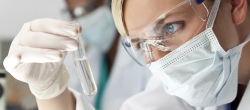 Las Vegas, NV, July 20, 2017 --(
PR.com
)-- US Drug Test Centers recently announced the expansion of its current services to include specialty drug testing to its customers in all 50 states. These new services are aimed at providing custom testing capabilities to individuals, rehab organizations, or healthcare professionals in order to identify unknown substances, fulfill court orders, or confirm or rule out suspected substance abuse.
Specialty drug testing is often needed in cases where it is not known whether a person has consumed or used drugs or alcohol, or when it is not known whether a person was drugged with an illegal substance. Using specialty drug testing can confirm the presence of these substances, and identify which specific substance(s) are involved. Additionally, specialty drug testing can be useful in cases where an unknown substance, such as a white powder, has been found in order to confirm and/or identify whether the substance in question is an illegal drug.
New specialty drug testing options offered by US Drug Test Centers include date rape kits, hair alcohol tests, unknown substance testing, tests for heavy metals, and specific drug panel testing. Each of these is performed through a US Drug Test Centers specialty lab, within a reasonable time frame to allow for thorough testing. These specialty tests are currently available nationwide, and can be ordered either over the phone or online at
https://www.usdrugtestcenters.com/order-specialty-testing.html
US Drug Test Centers has been the nation's leading company in providing drug & alcohol testing services in all 50 states for employers, individuals, legal cases and the Department of Transportation. Ordering with us is as simple as picking up the phone, and calling one of our helpful representatives at 866-566-0261 or going to our website,
https://www.usdrugtestcenters.com
. We accept all major credit cards, and we have over twenty thousand locations nationwide for your convenience.
Contact
US Drug Test Centers
Brittany Simpson
866-566-0261
https://www.usdrugtestcenters.com/

Contact