Carine Schneider, Global Stock Plan and Private Market Expert, Joins Nua Group as a Partner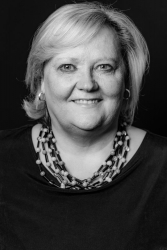 San Francisco, CA, September 12, 2017 --(
PR.com
)-- Nua Group, an innovative human resource advisory firm specializing in total rewards, has appointed Carine Schneider as a Partner, effective today. A renowned authority on global stock programs, gender diversity, pay equity and the private market, Carine brings deep experience in advising clients on people-related issues that enhances Nua Group's capabilities.
Nua Group Co-Founder Joe Farris said, "We created Nua Group as an alternative to human resource management consulting, and Carine's experience fits our growing company extremely well. Carine's work in stock plans and diversity allows us to serve companies who are addressing these important challenges. She has worked in large advisory firms, founded new companies and served on numerous boards, so she knows how to get things done in corporate environments as well as small, nimble, companies. We're thrilled to welcome Carine to Nua Group."
"I am really excited to join Nua Group, where I will work alongside a talented team of HR advisors who are shaping the future of human resources management and assisting high-growth companies of all sizes," Carine said. "The most valuable asset a company has is their workforce. I look forward to advising companies on how to provide an effective and efficient stock program, managing their total reward programs, and helping them achieve gender diversity and pay equity, so that they reward their employees well and help them thrive."
Before joining Nua Group, Carine was the President of NASDAQ Private Market Equity Solutions, CEO of EASi (now Certent), founder and CEO of Global Shares, Partner at PwC, Director of Strategic Planning at Morgan Stanley, and Leader of Global Stock Plan Services at Towers Watson. She was the founder and CEO of WFFConnect, a mission-driven company that connects women founders with the investment community, which was recently acquired by WorldWideWomen. Carine served on the Board of Directors of both EASi and Global Shares, founded and is Chair Emeritus of the Global Equity Organization (GEO) and was the founding Executive Director of the National Association of Stock Plan Professionals (NASPP).
Carine was named one of the 100 Most Influential Women in Silicon Valley (by the Silicon Valley Business Journal) and one of 17 Women to Watch in 2017 by Brown Brothers Harriman Center on Women and Wealth and has spoken at numerous conferences around the world, including President Obama's Global Entrepreneurial Summit.
Contact
Nua Group LLC
Inna Semenyuk
+1 650 272 1335
http://nuahr.com
Nua Group LLC is a San Francisco-based human resource advisory firm specializing in total rewards, founded by Gerry Murphy, Joe Farris and Chris Renz. The company brings objectivity, value and expert advice to its clients. Learn more at www.nuahr.com.

Contact