The Grinn - Skylove Limited's Recently Acquired Micro-Budget Psychological Horror Feature Film is Now Available to Stream
Stream a haunting film of psychotic-horror.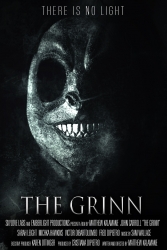 Pacific Grove, CA, October 06, 2017 --(
PR.com
)-- A man awakens in an empty house that he is unable to leave. Battling fatigue, injury and amnesia, and guided only by a cryptic voice on his phone, he begins piecing together fractured memories of the events that led him to be trapped. With a terrifying presence confining him inside the house, he ultimately discovers a truth more horrifying than he could have ever imagined.
"The Grinn" is directed by, Matthew Kalamane and stars, John Carroll. Skylove Limited is proud to bring quality experimental films to movie lovers across Amazon.
"The Grinn" delivers the ultimate movie-going experience with its eerie subject matter and engaging storytelling, and is poised to be the break-out hit for this Halloween season.
"The Grinn" is available now.
View the Trailer for the film at: https://youtu.be/60Gve4jvic0
Website:
www.thegrinn.com
Skylove Limited Company Info at: www.skyloveltd.com
Contact
Skylove Limited
Cristiana DiPietro
831-224-0099
www.thegrinn.com

Contact