Launch Consulting Donates Laptops to Timmy Global Health
Launch Consulting continues to donate old laptops to Indianapolis-based global health and medical service non-profit organization, Timmy Global Health.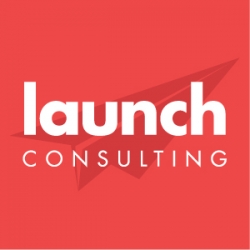 Bellevue, WA, October 19, 2017 --(
PR.com
)-- Launch Consulting is donating laptop computers to non-profit organization Timmy Global Health. As a technology company who specializes in digital transformation and modernization, Launch continually updates to the newest devices, leaving machines that no longer meet the company's needs.
Timmy Global Health provides access to healthcare internationally and, in turn, inspires volunteers to prioritize global health. In the last five years, Timmy has transitioned from paper medical records to automated records, leaving the organization with a heightened need, but limited technology. Launch, who has exactly what Timmy needs, has been contributing technology since 2013.
Launch encourages other firms to become donation partners, as Timmy is more than happy to accept any laptops or other donations to replace old equipment in the field. A representative from Timmy added "many thanks for thinking of us and continuing this program with Timmy; we are very appreciative of this great news."
As soon as Launch's donation reaches Timmy, the laptops are sent to 9 medical clinic locations in 3 countries, significantly improving Timmy's efficiency and record keeping reliability. This enables Timmy to help more people, and to improve their lives.
Contact
Launch Consulting
Sheryl Tullis
425.460.9392
launchconsulting.com
@launchideas

Contact