Counselytics and MRI Join Forces to Automate Lease Abstraction and Eliminate Data Entry
Counselytics and MRI have sealed a partnership deal to automate lease and real estate document abstracts and eliminate data entry, seamlessly piping the data that powers the biggest CRE firms in the world.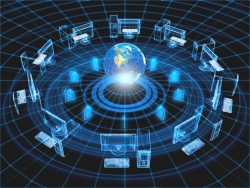 New York, NY, November 14, 2017 --(
PR.com
)-- Counselytics partners with MRI Software to provide lease analytics for commercial real estate firms.
Counselytics, a leading contract discovery and analytics company, has entered into a partnership with MRI Software, a global leader of real estate software solutions. Through this partnership, commercial real estate organizations that use Counselytics and MRI Software can manage the entire lifecycle of the lease abstraction process from data entry validation to revenue accounting. The solution gives users access to a secure, standardized and mutually supported API framework, allowing for easy data transfer between MRI and Counselytics.
"Many forward-thinking commercial real estate firms have entrusted both MRI Software and Counselytics with their most valuable leasing data," said Ammar Moiz, Chief Operating Officer for Counselytics. "With this new partnership, we are ensuring the fast and secure integration of this data across both platforms. This integration will deliver value to our clients in two ways. First, by completely eliminating the data entry function into the MRI system. Second, this integration will result in quicker tenant account setups to avoid missed revenue and late billing cycles."
"We're excited to add Counselytics to the MRI Partner Connect program," said Ben Berk, Director of Partner Connect at MRI Software. "MRI clients can access the Counselytics solution through our extensive partner ecosystem and take advantage of enhanced leasing analytics and automation capabilities to manage data more efficiently."
The Counselytics solution uses artificial intelligence to identify and collate key documents such as leases, investment agreements and other relevant documents within the client's document infrastructure. Once identified, Counselytics uses its proprietary machine learning solution to analyze and extract data points from these documents such as key dates, rent roll, termination options, and much more. It includes integrated machine learning models that can analyze a lease regardless of format with a high degree of accuracy, which can increase the efficiency of a lease abstraction and provide huge cost savings. In addition, through the use of its technology, Counselytics can abstract over one hundred leases in 24 hours with unprecedented accuracy – a much quicker turnaround than other solutions in the marketplace.
With today's partnership announcement and key product enhancements, Counselytics delivers another key component within its real estate solution, Lease IntelligenceTM. Although several technologies purport to identify and tag terms within leases, Counselytics is the gold standard within the real estate industry due to its ability to abstract all varieties and formats of leases with very high accuracy. Counselytics works with leading CRE companies to deliver high value through this automation.
About MRI
Software MRI Software is a leading provider of innovative real estate software applications and hosted solutions. MRI's comprehensive and flexible technology platform coupled with an open and connected ecosystem meets the unique needs of real estate businesses—from property-level management and accounting to investment modeling and analytics for the global commercial and residential markets. A pioneer of the real estate software industry, MRI develops lasting client relationships based on nearly five decades of expertise and insight. Through leading solutions and a rich partner ecosystem, MRI liberates real estate companies to elevate their business and gain a competitive edge. For more information, please visit www.mrisoftware.com.
About Counselytics
Counselytics is a leading contract discovery and analytics company founded in 2013. Counselytics uses proprietary artificial intelligence technology, to extract data from contracts, bringing unprecedented efficiency to contract management, due diligence and lease abstraction.
Contact
Counselytics
Ammar Moiz
1-800-266-1472
www.counselytics.com

Contact