TransPaw Gear Launches Multi-Functional Harness for Dogs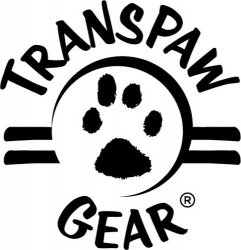 Santa Barbara, CA, November 22, 2017 --(
PR.com
)-- TransPaw Gear®, makers of humane dog products, launched its new multi-functional, form-fitting dog harness.
The TransPaw Gear® Harness is the company's uniquely designed, patent pending, multi-functional dog harness that promotes the welfare and safety of dogs, while providing an innovative product for pet parents, dog lovers, and animal advocates.
The harness allows dogs to move more freely by providing comfortable support behind the upper area of the front legs and a snug shoulder fit.
Founder, certified professional dog trainer and canine behavior consultant Joan Hunter Mayer has devoted the past four years to developing the TransPaw Gear® Harness.
"Walking together is one of the most basic activities dogs and pet parents do together," says Hunter Mayer, owner and founder of TransPaw Gear®. "Pet gear can be ill-fitting, appear uncomfortable for the dog, difficult to put on, and sometimes cruel."
The TransPaw Gear Harness combines safety, ease of use, comfort and compassionate operation so canines and their loving humans can unleash adventures and harness fun.
The harness has multiple locations for leash attachment, providing pet owners with options based on activity. The front clip helps decrease pulling, and reduces tension while the traditional back clip is perfect for walking and other activities. The easily adjustable straps buckle with a smooth connection to provide a custom fit.
The TransPaw Gear® mission is to help move society forward into a mutually respectful space between dogs and humans – thereby creating a positive cultural shift.
The harness comes in multiple sizes from extra-small to extra-large, and is available on the TransPaw Gear®
website
now.
Contact
TransPaw Gear
Joan Hunter Mayer
(805) 965-3456
https://transpawgear.com

Contact