Extreme Sports | First Anonymous Decentralized Wagering Platform
Xsports has innovated a technology based on the same technology bitcoin runs on allowing for the same decentralization. Blockchain technology is changing the world, now you can make wagers on the Xsports platform and keeping that wager between you and whatever other participants you decide to include. Fully anonymous and no central point of failure.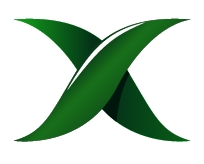 Bucharest, Romania, November 27, 2017 --(
PR.com
)-- Gambling and blockchain technology have a symbiotic relationship. Bitcoin's use in online casinos has allowed the industry to be more transparent, while also providing clients with lower fees, faster deposit and withdrawal times, and increased privacy. Not only do clients skip the payment processor fees, they even jump any currency conversion needed.
Since the inception of Bitcoin, many casinos have adopted it into their accepted currencies, and much more have opened with Bitcoin and cryptocurrency payments as their primary premise. Cryptography and Blockchain technology have also allowed casinos to provide provably fair games in which the gambler can check the fairness/randomness of the game through immutable cryptographic proofs.
Despite the advancements that blockchain technology and crypto-currencies have brought to gambling platforms online, there are still multiple inherent flaws in the online gambling industry. Statistically sports betting which has risen from
46.5 billion in 2005 to 90.9 billion US dollars in 2017.
XSports, a cryptocurrency gambling platform, wants to change this and fix the inherent flaws found in the online sports betting industry. According to XSports, these shortcomings include lack of security, geographical restrictions, and the trust-based model that forces users to trust website operators with their funds. Combined with lack of transparency, the latter problem can often lead to fraud. The white paper reads:
"Blockchain technology with the proper application, as with the Extreme SportsBook platform, is the solution. Beyond providing a layer of complete transparency and removing the middle-man in favor of complete autonomous operations, an additional benefit of unbiased participation exists: our client and network can indiscriminately provide sportsbook services to anyone wishing to participate by simply downloading our software."
Free of centralized intermediaries, the XSports platform operates as a community-based network in which the participants are also the operators of the system which acts autonomously and in a transparent fashion. To do so, XSports leverages its blockchain and cryptocurrency in which the wallet serves as the gateway to the gambling services.
Once logged into the wallet, the user can start placing sports bets with XSB, the native cryptocurrency of XSports. These chances are transactions in the XSports blockchain, which get generated by the XSports Proof of Stake nodes. These nodes are users who leave their funded wallets open to earn rewards.
All the bet proceeds are distributed automatically by the blockchain, leaving no room for mistakes, delays or additional fees. A second layer network of Master Nodes also provides near-instant and private transactions for those who wish to pay for it. XSB can act not only as a gambling currency but also as a voting tool that gives its holders the right to vote on the platform development.
The XSB token can be acquired during
XSports
' upcoming token sale campaign which will provide a fair and transparent distribution method for the community while funding further development and marketing for the platform. The token sale will take place 1st of December until the 30th of December, 2017.
Project owner: Mihai Cristian, email: support@xsports.io
Contact
Core Group
Angelo Timoneri
262-696-9143
http://coremedia.info
XSports Contact: Mihai Cristian
email: support@xsports.io

Contact