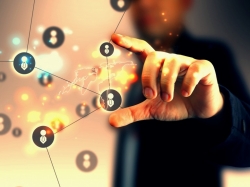 Wilmington, DE, December 28, 2017 --(
PR.com
)-- The internet contains a lot more information about people and their online activities than ever before. There isn't a click, message and website registration that goes unrecorded. However, much of the information shared online can be misleading or inaccurate due to the lack of websites codes to organize the information properly. GoLookUp promises and delivers the opportunity to perform the most accurate and up-to-date
People Search
and Public Records Search with a simple website search.
These are confusing times where on the one hand, information is being bombarded from every direction, but on the other hand, much of that information is inaccurate. This leaves people in a state in which there is no real knowledge in many situations even though there is a lot of information. So how can all of that make sense?
In situations where new people meet or converse online, the information they provided might not always be true. This fact can unwind and cause many issues, for a lot of people. Fortunately, there are ways to dig out the truth and find important information that we sometimes need.
Getting the right information and trusting that same information to provide accurate results can be tricky. However, GoLookUp delivers real time contact information, images, address information, public records,
background check
, unclaimed money,
reverse phone lookup
, companies information and much more.
Running a people search is rather easy. Entering first, last name and the state the individual resides in. Selecting the most appropriate person from the results list, and unlocking the report suggest by GoLookUp.
What Does a People Search Report Contain?
A People Search report will Reveal:
Contact Information
Address Information, Including Address Information History
Unclaimed Money that may belong to the individual
Background Check
Arrest Records
Criminal Records
Marriage and Divorce Records
Public Records
and Much More
Searching for people and getting the right information is easy with GoLookUp.com. Customer service is available 24/7 and 100% Money Back Guarantee is offered.