Edward C. Diamond Joins C&C Advisors of Marshfield, MA
Longtime insurance industry veteran Peter Cook of Marshfield today announced the addition of Edward C. Diamond to his agency, C & C Advisors, Inc. The firm focuses on insurance needs of both the business and private sector.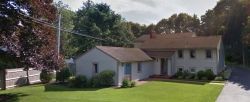 Marshfield, MA, December 31, 2017 --(
PR.com
)-- Peter A. Cook Sr., President of C&C Advisors of Marshfield, MA announced that Edward C. Diamond will be joining C&C Advisors as Director of Business Development, effective January, 02, 2018.
Cook said, "Ed brings a great deal of business knowledge as well as industry specific work experience to our company which will be of great benefit to our clients."
Mr. Diamond, a Graduate of Harvard University, has had a long and successful business career. Most recently he served as President and CEO of Snelling and Snelling, the Boston Division of the International Staffing and Human Resources consulting company. He served both as a member and as chairman of the Snelling Corporate Executive Advisory Council.
On account of his expertise, Mr. Diamond was appointed by both Governor Mitt Romney and Governor Deval Patrick to the Massachusetts State Workforce Development Board.
He was a member of the Board of Directors at Cook and Company Insurance of Marshfield, MA, a company Peter A. Cook founded in 1981.
Ten years ago, Diamond was chairman of the search committee that brought in Marshfield's longest serving Town Manager.
A long time resident of Marshfield, Diamond resides with his wife Derelyn.
"This is an exciting time for me to get involved with C&C Advisors, and I am looking forward to once again work along side of Peter Cook." – Ed Diamond
Contact
C&C Advisors, Inc
Kim Howes
781-837-4905
pcookadvisors.com
if additional images are required please contact, Karrie Greene at SeaGreeneArt@gmail.com

Contact