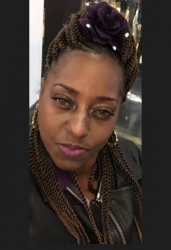 Phoenix, AZ, February 07, 2018 --(
PR.com
)-- Sundra Michele Bauman, CEO of Phoenix, Arizona has been honored as a Woman of Empowerment by P.O.W.E.R. (Professional Organization of Women of Excellence Recognized) for her outstanding contributions and achievements in the field of education.
About Sundra Michele Bauman, CEO
Sundra Michele Bauman, known as Michele, is the CEO, Proprietor and Director of Shellie's Early Start Learning Centers, which are well-established grade and nursey schools offering top-notch education in Phoenix, Arizona. Established in 1998, the centers have a reputation for providing comfortable and secure day care. Their remarkable caregivers and teachers are what make the center one of the most popular around the greater Phoenix region. Michele's love of childcare development and her potential to inspire change are what motivated her to enter this field. She is responsible for overseeing the operations of the center including administration, staff oversight and center oversight. She is a member of the Better Business Bureau and the Arizona Family Childcare Association.
Michele began her working career as a mechanization and automation clerk from 1985 to 1993 with the U.S. Postal Service. From 1993 to 1996 she moved to the City of Phoenix meter parking service. She then worked at Bank America Call Center and Airtouch, now known as Verizon, as a Customer Service Representative to 1999. In 1997, she was diagnosed with cancer. Michele refused to be defeated and put all her energies into getting well. It was at that time that she decided to open up a daycare as she felt she had a positive influence on youth and wanted to be able to work from home and be with her children. From 1998 to 2000, Michele started her first daycare with 15 children, 0 months to 12 years old, working locally out of her home calling it Shellie's Rise and Shine Daycare. In 2000 to 2009, she opened her second daycare on Carver. In October 2004, Michele opened a daycare on 15th Avenue and Buckeye which was the first Shellie's Early Start After-School Learning Center 1 which was dedicated to children ages 2-12. In 2006, she opened another daycare on 17th Street and Broadway and changed the name to Shellie's Early Start Learning Center 2. In 2012, she opened her third learning center on Baseline and in 2015, opened her 4th learning center on Central. On April 2, 2016, she opened Shellie's Early Start Learning Center 5 at 1923 East Broadway. All of the centers are located in the South Phoenix area and are dedicated to children ages infant to 12 years old.
Michele's mission statement for her centers is to seek to be a leader in providing high quality, developmentally focused early education for the whole child. She strives to engage and inspire parents, students, and the broader community toward a deeper understanding of the wonders of childhood. Her focus is on delivering excellence in childcare for the Shellie's Early Start children, staff and surrounding community, in a nurturing environment where the uniqueness of each child is recognized, respected and children are learning, growing, and safe. Her centers value diversity and full inclusion of all members of the South Phoenix community with a range of family needs, income levels, religious and ethnic backgrounds and lifestyles. Her centers are linked to the Arizona Department of Education and NAEYC educational programs and mission.
Born on September 28, 1967 in Phoenix, Arizona, Michele obtained an A.A. in Early Childhood Education from Ashford University in 2006. She is currently taking courses in the Early Childhood Program at Rio Salado Community College and attends annual workshops with the Arizona Department of Health and Family Child Care Association. Michele is certified in Pediatric CPR, AED and First Aid and has received numerous certificates from workshops and conferences specifically for childcare contribution and training.
Michele married Edward Al Bauman on February 14, 1998 and they have two daughters and two sons. In her spare time she likes traveling in the USA with her family and they enjoy basketball, football, track, volleyball and barbeques. When she has some time alone, she likes to read and watch her favorite television shows and movies. She volunteers her time to the Pop Warner Football Association, the Salvation Army and is active with the Pilgrim Rest Baptist Church.
For further information, contact www.shelliesearlystart.com.
About P.O.W.E.R. (Professional Organization of Women of Excellence Recognized)
P.O.W.E.R.'s mission is to provide a powerful network of women who will mentor, inspire and empower each other to be the best they can be. Through our valuable services, and collaborating with like-minded professionals, our members can gain the recognition and exposure to achieve their career goals.