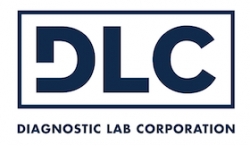 Englewood Cliffs, NJ, January 24, 2018 --(
PR.com
)-- Diagnostic Lab Corporation, Inc. ("DLC") (http://www.diagnosticlabcorp.com) a leader in Food and Agricultural Safety, announced today that Michael Ray Figler has joined the company to further develop DLC's strategic position in Innovation and Technology. Mr. Figler comes with a wealth of experience within the Agriculture, Real Estate, and Agtech industries having spent the last 10 years as CEO of Intra-capital Holdings LLC.
He joins DLC as their Innovation and Technology Board Advisor to continue DLC's recent success providing a safety platform in agriculture and the emerging global cannabis market. Mr. Figler comments, "I am excited to work with the DLC team and bring new resources and ideas to to further develop their already extensive product and service suite. I look forward to creating additional solutions regarding product quality, production and safety."
Alan Hirsch, CEO of DLC said, "We are happy to welcome Michael to the DLC family. We view his appointment as a commitment to being the leading company for safety issues locally here in New Jersey as well as nationally and globally. Michael is an important thinker and provides DLC with practical yet visionary ideas. I'm confident that Michael will play a key role in providing and implementing high quality solutions for our clients."
About Diagnostic Lab Corporation, Inc.
Diagnostic Lab Corporation, Inc. (DLC) is a Food and Agriculture Safety holding company. Utilizing multi-strategies, proprietary food technology and medical science, DLC ensures product quality, safety and truth in labeling for all ingestible products including medical and recreational cannabis. DLC, through its subsidiary Dirigo Food Safety provides audits, advisory and certifications. DLC also maintains research partnerships and developed global solutions for physical, chemical and microbial risk. The DLC mission is to ensure quality, safe creation and consumption from seed-to-sale or farm-to-table.