Agrisource Data Announces and Welcomes New Vice President of Business Development
Announcing Jordan Reilly as Agrisource Data's new Vice President of Business Development.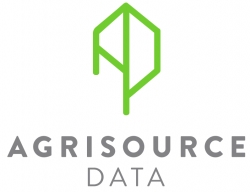 Atlanta, GA, February 06, 2018 --(
PR.com
)-- Agrisource Data is proud to announce Jordan Reilly as the Company's Vice President of Business Development effectively immediately. Mr. Reilly will be responsible for driving revenue, sales team leadership, contribute to product enhancements, as well as general management responsibilities.
Mr. Reilly joins Agrisource Data from Cloudera, Inc., the leading Big Data and Machine-Learning platform based on Apache Hadoop. At Cloudera, he was responsible for leading multiple Fortune 500 companies on their respective data journeys. Prior to Cloudera, Mr. Reilly worked within IBM's Business Analytics group (including IBM Watson) & and at the privately-held Information Builders.
"It's great to have someone of Jordan's experience and passion strengthen our team. He was the first person we thought of when we decided to create this new position. He brings the right level of skill, enthusiasm, and experience to the team. We are really excited to have him join!"
- Steve Strout, COO Agrisource Data
Leveraging the latest advances in science and technology, including Internet-of-Things (IoT), Artificial Intelligence (AI), Machine Learning, and cloud-based communication protocols that accelerate data collection and multi-layer analysis across the entire precision agriculture seed-to-shelf spectrum, Agrisource Data delivers the most complete multi-layer data driven analytic solution in the market designed specifically for meeting the challenge of global food production.
Contact
Agrisource Data
Steve Strout
404-800-5827
www.agrisourcedata.com

Contact