GoLookUp Will Now Provide a Nationwide People Search Service
GoLookUp's comprehensive People Search directory allows users to find out the truth about people they meet, and also learn valuable information that cannot be easily obtained by other means.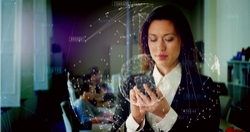 Wilmington, DE, February 20, 2018 --(
PR.com
)-- Searching for people these days is made possible with social media websites taking over the world, but how accurate are these types of searches? The information people find on others through social media and other means contains bits and pieces of the truth, if any, which makes it difficult to find out what information is false and also contact those we need to get in touch with.
GoLookUp's comprehensive
People Search
directory allows users to find out the truth about people they meet, and also learn valuable information that cannot be easily obtained by other means.
Public Records in the United States
While in the past there was no organized registry of the vital details of people in the United States, the recording for the past 100 years is much more accurate. Each state and county in the United States record information about their residents, such as birth records, arrest records, changes in residency and much more in order to allow people to keep track of their lives.
Much of the records become
public records
, i.e., they are accessible to the public, and can be viewed upon request. Although the records are public, it is not easy to access them, as each different record is kept in another place, and has to be requested accordingly. GoLookUp's people search service has solved this problem, and those that wish to access public records of any kind can do it on the easy-to-use website.
Finding Valuable Information with GoLookUp
The search directory on GoLookUp requires users to fill in the first name, last name and state of the person they are seeking information about. Once users do so, the website collects information from billions of public records, and compiles a complete report about the person in question. The report includes comprehensive information about a person's past and present, including their contact information, criminal records and even
mugshots.
Users can also do a
reverse phone lookup
on the website in order to find information about people or companies based on their phone number, and also a
reverse address lookup
. The people search directory in the website lets users not only do a
background check
on others, but also find lost money their relatives or they themselves have. This
unclaimed money
search is also based on public records, and combined with the people search, users can come across a great deal of money that they or their relatives are entitled to.
Searching for accurate information about people through social media or public records can be difficult, and at times even misleading. GoLookUp's accurate people search directory provides users with all the information they need about people they meet or people from their past, and allows them to take charge and decide what to do with the information they found.
Contact
Lucky2Media LLC
Madison Vilavito
1-877-890-2213
www.golookup.com

Contact