Worldwide Boat Announces the Bahamas as the Number One Charter Destination for Spring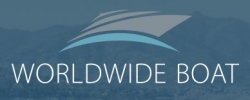 Fort Lauderdale, FL, February 27, 2018 --(
PR.com
)-- Worldwide Boat, a full-service yacht charter company, has announced that the number one destination boat charters will be setting for during spring 2018 is the Bahamas. With other destinations, like the Caribbean, being severely impacted by hurricanes last year, the vessels that would typically travel there are instead routing to the Bahamas as a welcome alternate.
"Spring is a wonderful time to visit the Bahamas and it's especially great for anyone looking to be out on the water," said Katja Kukovic, Yacht Charter Director. "With so many vessels headed out to the islands of the Bahamas, our clients will have a wide variety of vessels to choose from, and we'll gladly help cater to the experience they are looking for. The Bahamas is a unique destination with something for everyone. From romantic beaches to the more adventurous scuba diving, this is a destination that Worldwide Boat knows well."
The Bahamas is already well known as a romantic getaway with beaches, restaurants and endless attractions. It is also a haven for all things water sports and unique experiences like the famous swimming with the pigs, wading with gentle yet playful nurse sharks, and seeing the Exumas coral and iguanas.
Worldwide Boat has compiled an information sheet with detailed facts and options for what to expect when
visiting the Bahamas
.
The experienced professionals and travel consultants at Worldwide Boat recommend the Bahamas because of its proximity to the US. For most, it's a few hours of fly time to paradise.
Worldwide Boat is respected as an industry leader because of their thorough knowledge of each charter they book, the variety of vessels they offer and the personal service that is guaranteed to tailor each vacation to their client's needs.
Although this announcement indicates that there will be more vessels available to the Bahamas, Worldwide Boat also anticipates that the charter options will book quickly. For more information on Worldwide Boat and the opportunities to charter a yacht in the Bahamas, visit
https://www.worldwideboat.com/.
About Worldwide Boat:
Worldwide Boat, LLC is an independent luxury yacht charter broker and booking agency. Its experienced consultants specialize in providing the best private and corporate yacht charters to vacation destinations worldwide with a variety of vessels to choose from and even crewed yachts. When booking a trip to the Bahamas, Caribbean, Greece, the Mediterranean or one of the many other destinations, clients can count on Worldwide Boat to know the type of vessel, the crew and chosen destination inside and out. Each yacht charter vacation is tailored to the specific needs of the client with concierge available throughout the entire process and unbiased, honest service from a trustworthy agent. Worldwide Boat is an industry leader and a proud member of reputable charter associations including the Charter Yacht Brokers Association, the Florida Yacht Brokers Association and the BVI Charter Yacht Society. To book your next vacation with Worldwide Boat, visit https://www.worldwideboat.com/.
Contact
Worldwide Boat
Katja Kukovic
305-396-6996
https://www.worldwideboat.com/

Contact