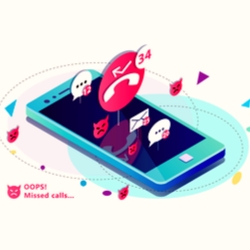 Wilmington, DE, March 06, 2018 --(
PR.com
)-- Since the boom of online services, such as e-commerce shops, online loan requests, newsletters etc., millions of Americans have found themselves on phone registries they did not want to join. This resulted in anonymous phone calls being made on a daily basis with no way of finding out who is the person or company calling.
GoLookUp's
Reverse Phone Lookup
has solved the problem of phone calls from unknown phone numbers, and it allows users to search and find comprehensive information about the person or company calling them.
The People and Companies Behind Phone Numbers
Getting phone calls from unknown numbers can be disturbing, and nowadays many people receiving such calls on a daily basis. The source of many of these phone calls is unknown, but by accessing public records, there is an option to discover who is behind them. Access to public records on every phone number is time consuming, and many do not know that such records even exist.
GoLookUp
's reverse phone directory allows users to find information about people or companies calling them. By accessing millions of public records, GoLookUp aggregates information and compiles a detailed report about known and unknown numbers.
The website essentially conducts a
background check
based on public records including the name of the person or company calling. In addition, GoLookUp's phone number search page provides the contact information of people and companies in the United States that are not always available on different websites.
GoLookUp users can then use the contact information provided by the report in order to conduct a
reverse email lookup
or a
people search
. The information provided by the website allows users to learn about a person's criminal past by providing access to
criminal records
, arrest records,
sex offender
registry and more.
These valuable details can help users discover if a person calling from known or unknown numbers and find out if they pose a threat of any sort.