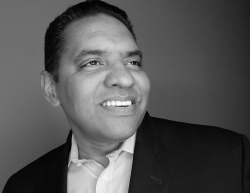 Fairfax, VA, April 09, 2018 --(
PR.com
)-- A new consulting firm is helping leaders conquer their most critical decision-making challenges.
Accomplished software executive, Sean C. Winslow has an interesting phrase to describe his clients. "I call them impasse executives," he explains. "They are senior leaders facing a fork in the road. I've been there many times in my own 25-year career – choosing between 'right now' and true growth potential. Our company stands squarely in that gap."
Winslow's firm, 2030 Consulting, LLC. ensures that strategy doesn't take a backseat to operational management. The team develops holistic solutions that will make a difference in the client company's future – without sacrificing its today.
Winslow described what hinders many in top management from making decisions that count for the long-term. "When you're a leader, there are hundreds of urgent day-to-day items that take precedence over strategic problem solving and business chartering." He cautioned, "If you don't step away from the daily churn, you're missing enormous opportunities to fortify your organization."
2030 Consulting, LLC. is already making inroads and impacts. The firm recently landed contracts with two leading software solutions vendors, and is in talks with other leaders interested in moving from good to great.
"We are deeply committed to what we do and meticulous with our advisement and end-products," Winslow states. "We're ready to help leaders move off the impasse and into the fast lane."
2030 Consulting, LLC. helps executives develop hard-hitting strategies that grow their profits, enrich their people and lean forward.