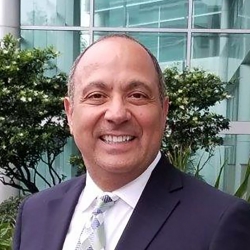 Jacksonville, FL, May 01, 2018 --(
PR.com
)-- Sound Payments Inc. is pleased to welcome Bill Nichols who will serve as Senior Vice President of Sales and Technology.
With an extensive background in the payments industry, Nichols will lead a team of sales professionals and the strategy for Sound Payment's Seamless Commerce solutions. He will drive top-line revenue and create strategies for business expansion.
"We are thrilled to welcome Bill to our team as his knowledge, expertise and leadership in the industry will help propel our company," said Andrew Russell, president of Sound Payments. "Sound Payments is growing in the payments, financial and health care industries. Nichols' addition will lead to even greater results as we deliver Seamless Commerce solutions to the market."
Bill Nichols has spent most of his career in payments and technology. He is an accomplished, results driven, global sales and marketing executive with experience in strategic marketing, sales, operational leadership and new product initiatives in the highly competitive payment industry.
His broad base of experience extends to strategy development, general management and execution in high-growth segments. Well versed across the payments segment, he has an extensive background both in the U.S. and international markets.
He has held several executive positions most recently as President & CEO for AnywhereCommerce. Prior to his current role, he also served as a SVP of International Market Development & Strategic Sales, with First Data. He held various positions at VeriFone as SVP & GM Asia Pacific, VP Global Product Marketing, VP & GM Emerging Markets, Latin American and the Caribbean.
"Sound Payments offers the ability to help build a world-class technology solutions company, Nichols said. "I enjoy working side-by-side with our teams in the sales process, starting with introducing the business to prospects and coming full circle to a satisfied customer."
About Sound Payments
Sound Payments is a multi-channel, diversified technology company in Jacksonville, FL that delivers innovative technology and software solutions in the Payments, Healthcare and Financial Services Industries. Quantum ISV delivers integrated payment solutions, state-of-the-art equipment, unparalleled technical and customer service delivery, training, cloud solutions, and advanced security and compliance. For more information, visit
www.SoundPayments.com
.