N&M Specialty Chemicals is Offering the Following Product: Sodium Oleate
N&M Specialty Chemicals is offering Sodium Oleate. This product is used in the production of soaps for the personal care and industrial markets. It is vegetable based and no animals were used for product testing.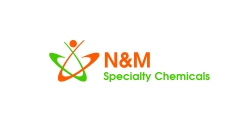 New York, NY, May 15, 2018 --(
PR.com
)-- N&M Specialty Chemicals is offering the following product: Sodium Oleate
This product is an anionic surfactant and emulsifier is a component of commercial soaps. It is also often used in the production of insoluble metallic stearates. Other uses of the fatty acid include its inclusion in industrial lubricants and various oil-based cosmetics as a thickening or gelling agent.
Our product is vegetable based.
No animals were used in the testing of the product.
Available in bags and supersacks.
Product is in stock.
CAS No.: 143-19-1
Specification:
Property Results
Appearance Pale White Powder
Moisture 5% Max.
Free Fatty Acid 2% Max.
Dry Sieve (719 Microns, 1% Retained Max.) Pass/Fail
Free Alkali 0.1% Max.
Please click on this link for additional information:
https://www.nmspecialtychemicals.com/sodium-oleate.html
N&M Specialty Chemicals markets and distributes specialty and fine chemicals for multiple industries including: Adhesives & Coatings, Concrete Additives, Paints, Personal Care, Pharmaceutical, Plastic additives.
We also offer the following custom manufacturing services. Our technologies include: Ammonium Compounds, Ether Synthesis, Claisen/Cope Rearrangement, Hydrazine Chemistry, Cabon Disulfide Chemistry, Acid Chloride Synthesis.
We are committed to providing our customers with excellent service and competitive pricing.
Our roots in chemical industry date back to 1985, so we are able to draw on a wealth of experience and relationships to help solve even the most difficult of challenges.
Contact
N&M Specialty Chemicals
Nick Diaconis
212-726-1245
www.nmspecialtychemicals.com

Contact