Pitcairn Partners LLC Adds Managing Director
Kristi Thompson, a seasoned Talent Management Executive with over 20 years of managerial, consulting and leadership coaching experience has joined Pitcairn Partners, and will head the new Houston office.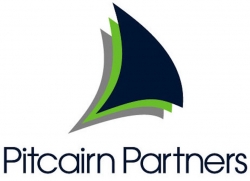 Houston, TX, May 14, 2018 --(
PR.com
)-- Pitcairn Partners, a human capital firm with offices in Phoenix, Washington DC, and Houston, is pleased to announce that Kristi Thompson has joined the firm as a Managing Director, to open and run the Houston Office. In this role, Kristi will partner with client organizations to provide customized and targeted solutions that ensure the optimization of their talent investment. Her work will include talent planning, succession planning, onboarding, coaching, development and evaluation of talent impact.
Kristi is a seasoned talent management executive with experience gained in senior talent management roles at leading companies such as Electrolux and J.P. Morgan Chase. She brings deep experience in succession planning, identification and development of emerging leaders, and the development of leaders and leadership teams. She also brings experience in broad organizational change, including M&A assessment and integration. Her passion is accelerating organizational performance through better talent. In addition to "knowing" leadership, Kristi has lived it. She has been ranked within the top 1% of leaders within a Fortune 500 organization.
Pitcairn Partners transforms the way their clients assess and acquire their leaders and ensures a stronger talent base to deliver better business results. This is achieved through a disciplined and quantitative five-stage process that facilitates solving the toughest talent problems and helping organizations fulfill their most ambitious business goals. For more Information, visit
http://www.pitcairnpartners.com
Contact
Pitcairn Partners LLC
Walter Baker
202-930-8060
www.pitcairnpartners.c

Contact