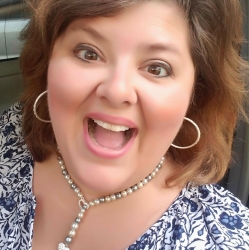 Atlanta, GA, June 13, 2018 --(
PR.com
)-- Amy Powers is a professional real estate stager and an industry influencer. Powers is the RESA State President for Georgia and on the RESA National Board of Directors and attends the local Atlanta RESA Chapter. Amy Powers is a RESA-PRO stager, the highest attainable designation in the Real Estate Staging Association and has earned the International Masters in Staging through C.S.P. Powers was Georgia's first Approved Instructor offering a three-hour CE course to Agents called Staging to Sell What Every Agent Should Know.
"The staging industry has grown significantly since I began eleven years ago. I have loved watching it evolve from a trendy idea to necessary. It is an honor to know I have impacted the home staging industry and been an influence to my colleagues, clients and hundreds of Georgia Real Estate Agents. My own staging philosophy and techniques are a direct result of others' influence in my life. I am humbled to be honored in this way and I will continue to make an impact locally and nationally." - Amy Powers, Ask For Staging.
"We are so excited to be able to honor the Top 100 Most Influential People in Real Estate Staging. Join Amy Powers (RESA Leadership & CE Instructor Expert), Vern Yip (HGTV & TLC) and Mike Michalowicz (Author of Profit First) and many other industry experts as they speak at the RESA Annual Convention, RESACON, July 26-28, 2018 at the M Resort in Las Vegas," said Shell Brodnax, CEO Real Estate Staging Association.